Global emissions compliance to rise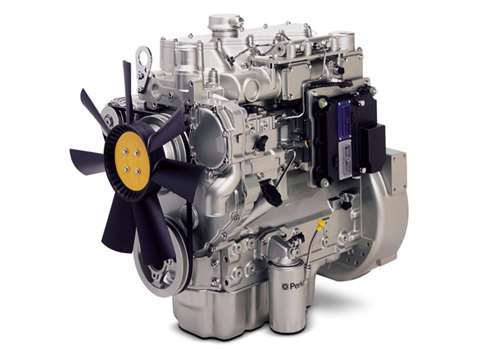 Global production of non-road mobile machinery (NRMM) is expected to rise from 3 million units in 2016 to more than 3.5 million by 2023, according to a new study by consultant Knibb Gormezano & Partners (KGP). The study, which covers diesel engine-powered construction, agricultural and materials handling equipment, was produced in collaboration with Off-Highway Research.
Among the key findings of the in-depth 60-page report, is the expected swing in compliance standards over the coming years. In 2013 more than 50% of diesel engines fitted in new equipment globally met an emission standard of Tier 2 or less. By 2023 that proportion is expected to fall to just 4%. Machines fitted with Tier 3 engines will be the largest part of the NRMM market by that point, with significant numbers at Tier 4 Interim or higher. This includes Stage V engines, which will start to be fitted to new machines in Europe from 2019.
As well as offering this global overview, the Non-Road Mobile Engine and Aftertreatment Forecast provides a range of analyses of the market and associated forecasts. This includes global production by region, production by emissions compliance tier, production by emissions solution, production by segment (construction, agricultural and materials handling equipment) and an analysis of engine sourcing in terms of captive (engine manufactured by the equipment producer) and non-captive suppliers.
Further sections provide information on major producers' engine ranges as well as a summary of emissions legislation around the world.
Click here for more information on the the report. For more information on KGP, please visit www.kgpauto.com. For more information on Off-Highway Research, please visit www.offhighway.co.uk