GMG's new Ramp Control
By Leila Steed02 August 2019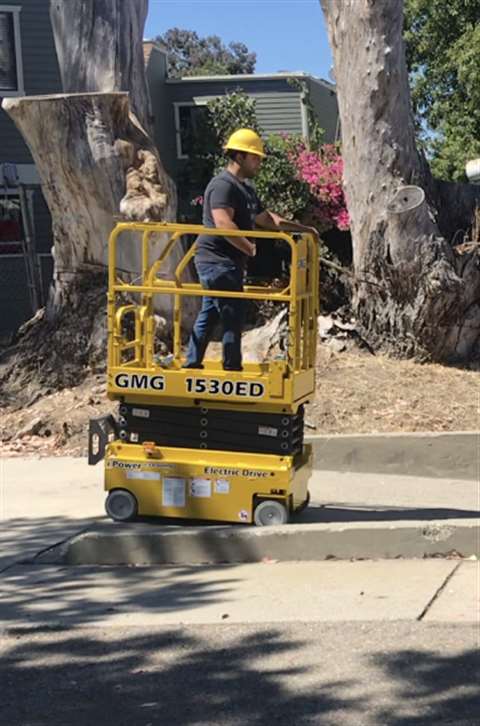 Mewp manufacturer Global Machinery Group (GMG) has launched what it describes as industry first safety features for slab scissor lifts.
Using its I-Power 2.0 operating system as the foundation, GMG's new Ramp Control feature automatically puts the machine in a low speed mode (known as Turtle Mode) when going downhill. The machine will then stay in low speed mode until it is off the ramp and the operator turns it off.
GMG said, "When driving down a steep ramp, such as tilt back trucks, loading ramps, parking garages, etc, in high speed mode, slab machines can experience speeds up to 2 to 3 times the normal high speed on flat ground. The excessive speed can place the operator in an uncomfortable and unsafe situation. This also places a lot of stress on the drive system when the machine tries to stop at these excessive speeds."
In addition, the company's new Elevated Creep Mode allows operators to slow down the drive and steering speeds even further, from 0.5mph (0.8km/h) to 0.1mph (0.2 km/h). According to GMG, this will allow for more precise platform placement around delicate items such as glass or ducting.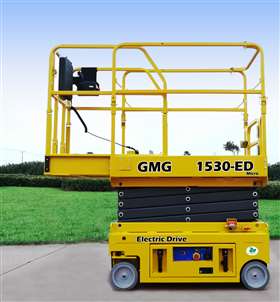 A Variable Steering Speed feature has also been introduced. The steering of its scissor lifts now operates at a speed directly related to the travel speed of the machine. GMG said this improved control, lowered machine noise and increased battery efficiency.
The manufacturer has already incorporated Ramp Control to its electric slab models.