Going green: The rise of sustainability qualifications in construction
By Lucy Barnard05 May 2023
As UCEM becomes the latest academic institution to launch a master's degree focused on innovation and sustainability aimed at built environment professionals, Lucy Barnard finds out how 'The Greta Effect' is changing both education and employment for those in the construction industry
Dr Graeme Larsen leans his head on one side and considers the question. "Sustainability is not defined; it's an evolving process," he says. "It's a becoming ontology. It's moving."
As associate dean of sustainability at the UK's University College of Estate Management (UCEM), the question of how to define the concept of sustainability is one that Larsen often has to address – and to which, he has no (short) answer.
"I would imagine that if we got forty people in a room and asked them what sustainability actually is, we would get forty different answers," Larsen says. "When we look at the discourse around sustainability there are a range of competing agendas and stakeholders, all with their own interests, and that makes it a very difficult space to navigate."
And yet, as students, encouraged by the likes of Greta Thunberg, continue to demand that higher education addresses climate change, universities around the world have been attempting to navigate this exact space, rolling out courses focused on sustainability, aimed at built environment professionals as well as most other disciplines.
According to an analysis by Arizona State University, the number of university courses with a sustainability label has rocketed from 13 in 2008 to around 3,000 programmes today, while course numbers in Europe, Australia and New Zealand show a similar trend.
"Sustainability is increasingly being incorporated into a wide range of university programmes," says Christopher Boone, professor of sustainability at Arizona State University. "Fifteen years ago, sustainability training was mostly ad hoc – a product designer or economist might have taken a class in sustainability approaches from the environmental science department."
Others have gone further. In November 2022, the University of Barcelona agreed to meet the demands of anti-fossil fuel activists conducting a sit-in demonstration requiring all 14,000 undergraduate and post graduate students to take a mandatory course on the climate crisis.
In 2019, the University of Sheffield hit the headlines which it announced plans to require every student enrolled in a taught course to attend lectures on climate change.
"Whether our students go on to become engineers, doctors, linguists or historians, it doesn't matter. We want every single one of them to be equipped with the education, the knowledge, the skills, the values and the attributes that they need to work and live in a sustainable way," said Koen Lamberts, vice chancellor at Sheffield University.
Earlier this year Reading-based UCEM has become the latest academic institution to launch a master's degree focused on innovation and sustainability aimed at built environment professionals.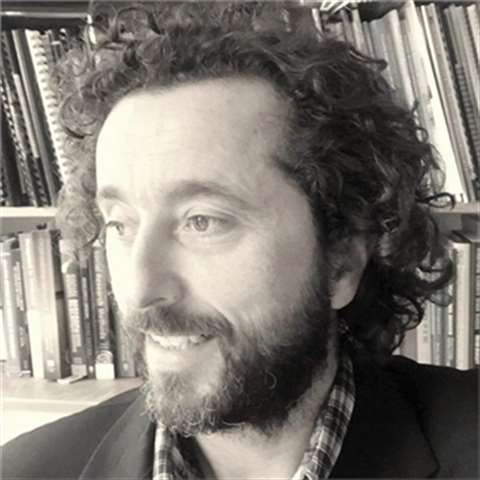 Scores of master's degrees have been launched covering sustainability in the built environment over the last decade, focusing either on the technical aspects of designing, constructing and managing energy use in buildings; or on the leadership and management strategies attempting to address the issue.
Courses include: the University of Oxford's MSc in Sustainable Urban Development; Jönköping University's master's degree in Sustainable Building Information Management; University College Dublin's MSc in Architecture Urbanism & Climate Action; Tampere University's Master of Science in Sustainable Architecture; University West's Master's degree in Sustainable Development; and the State University of New York's MSc in Sustainable Construction.
These courses come at a significant cost. UCEM's new MSc in Innovation in Sustainable Built Environments, which is run as an entirely online course, comes with tuition fees of £9,800. The State University of New York charges tuition fees of $11,510 for its graduate school programme.
Employers are looking for candidates with 'green' qualifications
And yet, for many, it looks like a worthwhile investment. Demand amongst employers for candidates with 'green' qualifications is growing rapidly.
An analysis of job adverts from a global database by Arizona State University found a ten-fold increase in the number of jobs across all industries with 'sustainability' in the title over the last decade, reaching 177,000 in 2021 while networking platform LinkedIn reported that job adverts for sustainability-linked roles such as sustainability manager or director were among the top five fastest growing roles in Germany, France and the UK in 2022.
What's more, employers are reporting a skills shortage for these sorts of roles. The LinkedIn analysis of its 800 million users added that while the number of 'green jobs' grew globally at a rate of 8% per year over the last five years, the number of people listing green skills in their profiles only grew by 6% per year.
Academics expect that demand to grow further in the coming years, partly as a direct result of the need to have more eco skills on board, but also as part of competition between firms to embody and articulate the sustainability message better than their rivals.
"It's a bit like when BIM came in," Larsen says. "Suddenly, if you wanted to be doing government projects you needed to be operating at BIM at a certain level. I think there will be versions of that around sustainability and it will become much more than just a tick box exercise."
Larsen says that courses like his are aimed at people who have already operating as sustainability managers or directors, as well as those looking to move into these sorts of roles, looking for more legitimacy to bring about change around sustainability.
He points out that not only are employers competing against each other to hire from this limited pool of qualified talent to actually do the job advertised but that competition is also hotting up between firms to hire the people who best explain a company's green message to clients.
Construction's sustainability message

"I think the companies and the team leaders and the departments that can really articulate the sustainability message in a way that makes sense to clients and resonates with their reality will be the ones to win the projects," he adds. "There's a competitive element to this. It's a competitive space to be seen as sustainable and that's what firms that are engaging with this at this kind of level want to be able to articulate that in a way far better than their competitors."
But in a subject where the definition of sustainability varies from person to person and from one week to the next, academic leaders face tough challenges including how to define and prioritise the disparate skills and values associated with sustainability; and how to integrate them into teaching, research and operations.
Larsen says that by attempting to marry together both the technical aspects of the subject with a focus on leadership and management using his expertise in socio-technical systems, he can encourage debate and let students to make up their own minds.
"We're not trying to train people to become BREEAM [a science-based suite of validation and certification systems for the sustainable built environment] assessors," he says. "What we're trying to do is to give people a different mindset to be able to know when a BREEAM report is needed, to know what it looks like, to get the BREEAM report and pull it apart and then question it and understand why it doesn't fit for this type of building.
"We're trying to encourage people to be inquisitive. We're trying to get people to ask questions and when they get the answer to probe even deeper. We're trying to remove the greenwash. We're trying to get them to not accept stuff."
And, as the problems associated with climate change continue to lead the news agenda, Larsen says that the need for the sort of increased awareness of sustainability issues among built environment professionals must increase.
"The fundamental end game is for us to be thinking about the built environment in a much more long-term manner," he says. "At the moment we have a very short-term view of the built environment. We need to be mindful of the levels at which we can influence things; the macro, the messo and the micro and we need to be seeing innovation across all of those so that eventually the institutional norm at the macro level becomes that we do things in a different way. It's not going to happen overnight, but there is fundamental change that needs to happen."