Good prospects: IRN looks at rental prospects around the world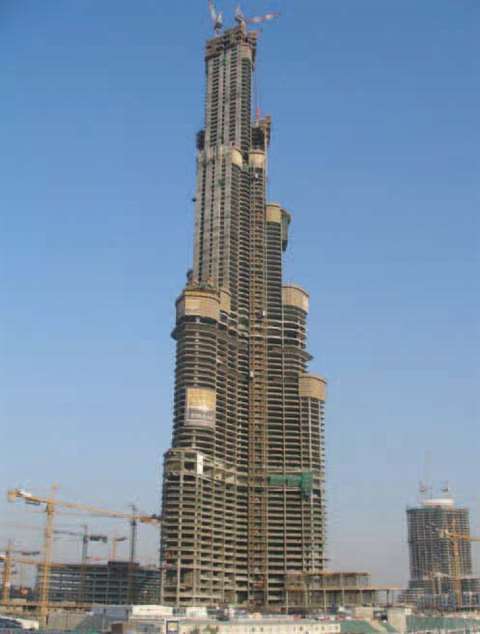 How is rental developing in markets around the world? IRN reports from countries including Japan, Morocco, the Middle East and eastern Europe, and looks at some specific rental sectors, such as heavy equipment.
It is natural for the world's bigger rental companies to look beyond their own borders for opportunities to develop rental. If would be almost perverse for a rental executive to read about double digit economic growth – and construction spending – in countries like India and China and not wonder about opportunities for their own business.
Even so, it takes courage, patience and deep pockets to successfully enter a new country and simultaneously accomplish two quite separate but equally challenging tasks: understanding a new business culture and promotCramo,Eurolocing a new business concept.
This is partly why those doing the pioneering work tend to do so relatively close to home: Ramirent and Cramo in north eastern Europe, Mediaco in Algeria, and Spain's Euroloc in Morocco, to give some examples. Much more rare is a small company like the Netherland's Milcon striking out for China and trying to establish an aerial platform rental business.
The case of Euroloc is an interesting one. It followed some Spanish telecoms customers to Morocco four years ago in setting up its first depot there in Casablanca. Some idea of the pace of expansion of the business is given by the fact that only now has it opened a second location, in Tangiers (although it does have two small, satellite locations in the north of the country.)
Jorge Perelli, Euroloc's managing director, tells IRN; "We know that it's a very small market." He says Euroloc's annual €2 million turnover makes it the most important rental company in the country, with the business made up of power rentals to telecoms companies as well as more conventional construction equipment rentals and temporary accommodation.
Mr Perelli says he believes that Morocco will one day be an important market, in particular for Spanish rental companies, even if it is hard work at the moment. "It's a difficult market", he explains, "Assets are very old and people are not used to renting equipment – construction companies own their own equipment."
Euroloc rents a mix of new and used machines, and has plans to further develop its network, with depots in Marrakech and one other location planned; "Five or six depots will be fine for the country", says Mr Perelli.
The company employs 25 people in the country and, as you would expect, these are local people, including the country manager. "That's very important in this kind of business – you need local people", he says.
What about other North African countries? "Algeria is increasing a lot", says Mr Perelli, "but we are not planning to go there. We have a lot to do in Morocco."
One of the interesting things about markets like Morocco is learning about rental prices. Do they differ much from those in Spain? Mr Perelli is talking to IRN on the phone, but it's clear that he is smiling when he says "that's a secret." One assumes that, given the lack of serious competition, prices are good rather than bad.
For Europeans, the big attraction outside the more mature western European economies has to be eastern Europe – defined loosely as anything east of Finland, Germany, Austria and Italy. Again, its rental companies from neighbouring countries who are making the running – such as Italy's Venpa in Slovenia and other former Yugoslavian areas, and Austrian aerial platform renters Maltech and Prangl in Hungary.
Meanwhile, it is two Finish companies – Cramo (formerly RK-Cramo) and Ramirent who are overwhelmingly making the running in the Baltic States, Poland, Russia, Ukraine and the Czech Republic.
25% annual growth
Cramo recently forecast that the rental market in St Petersburg, Russia, will grow by at least 25% annually "for the next few years" and in the three Baltic states by a minimum annual rate of 15%.
"Demand for rental services in central and eastern Europe is being boosted by strong construction activity and the rising rental penetration rate", says the company. Around 10% of Cramo's revenues come from the Baltic states, Poland, the Czech Republic and St Petersburg and the company said its strategic goal was to strengthen its position in these markets.
Cramo's rental revenues for these eastern territories was €26,8 million in the nine months to 30 September, 2006, which is a modest amount, but not negligible.
Ramirent is also very active in these areas. Timo Korhonen, managing director of Ramirent's eastern European business, says rental growth in these territories is "quite strong at the moment, and we expect it to go on for several years."
The company's experience in these areas is instructive: the 'mistakes' it has made will prove useful to others thinking about entering the market. For example, Mr Korhonen says that anyone thinking that the three Baltic countries – Estonia, Lithuania and Latvia – are similar is making an error. "These really are individual countries. They are totally different countries, with different ways of thinking…many companies have tried to have a base in Estonia for all three, but always fail."
It also helps to have a realistic view of the potential. Although growth is high, Mr Korhonen says it is unrealistic to look for a sudden dramatic results; "We feel it is developing very well, we're quite happy with our results It's developing at a speed that we can handle, and we believe the future will be bright – although it will not be a big bang."
Rental rates in the countries differ – low in Poland for instance – and rates of growth are not always what they anticipated, such as Russia, where Mr Korhonen says they hoped for faster growth than has in fact occurred; "It's still a big problem to get them to understand the benefits of rental." Over 90% of its customers in Russia are local contractors.
He also warns – as he has done in the past – against entering these markets with used machines. It is difficult to get well-trained mechanics, and old, less reliable equipment will not do you any favours; "If you want to have problems, go with used equipment", he says.
It is also worth remembering that, although growth rates in eastern Europe are high, their construction markets are still relatively modest in size. The Czech and Slovak Republics plus Hungary and Poland, for example, make up just 4% of Europe's total construction output.
The Middle East is another area where construction growth is high. Massive projects like the Burj Dubai tower in the United Arab Emirates (UAE) are also helping to raise the Middle East's profile in the construction business, although equipment rental remains in its infancy.
The most visible rental sectors are cranes – which are already well established in the region's oil and gas sector – and, to a lesser extent, aerial platforms.
The UK's Lavendon Group owns Rapid Access, which has rents 550 lifts from locations in UAE, Bahrain, Saudi Arabia, Kuwait, Oman and Qatar. High levels of demand in the region led the company to transfer 100 machines there in the first half of 2006 and more in the second half of the year. Revenues in the first six months of 2006 grew by 27% to £4,7 million.
One trend to watch here is an entry into general rentals by crane rental companies. A good example of this is Dubai-based Al Faris Equipment Rentals LLC, a crane company founded by Mr Hillary Pinto, operations director, in 1992.
Although cranes are its main business – it runs a fleet of 350 mobile cranes and five crawlers – it has a total fleet of around 1000 items of plant, including 60 aerial platforms, trucks, forklifts, lowbed trailers and excavators.
Mr Pinto says the company has grown 400% between 2001 and now, and the strength of the market justifies the acquisition of between 70 and 100 new mobile cranes every year. He says he was the first crane company in the Middle East to buy new models, and says that demand is such that he can't replace the old ones, with utilisation running at 95%. This level of demand is anticipated to continue until 2009.
Mr Pinto also explains some of the challenges of operating such equipment in the Middle East. He employs 1050 people at seven depots, which operate 24 hours a day, and the company prides itself on its maintenance and repair capabilities. This is important in a region where humidity and salt air take their toll on the equipment – condensation, 52 degree centigrade temperatures and 105% humidity are among the challenges. The company has to change air filters every 15 days and clean them out every two or three days.
What about the prospects for further rental development in Japan? It seems that they are somewhat limited, in that it is already a massive and mature market, with total annual rental revenues of around €6 billion, or 10% of the total world market.
Its big players, like Nisshio, Kanamoto and Aktio, do not yet have big profiles worldwide, but this is changing, partly because these companies can see that their home market is nearing maturity and that growth potential lies elsewhere. Kanamoto, for example, recently established a rental business in China, and Nishio Rent-All already has a presence in neighbouring countries like Malaysia and Thailand.
Sumisho Rental Support (SRS), a €42 million turnover rental company founded by Sumitomo Corp in April 2005, is one that is now looking at opportunities in Asia Pacific, as well as acquisition opportunities in Japan and outside. SRS is a special case in that it specializes in re-rentals to other rental companies, including Aktio and Kanamoto.
A spokesman for SMS tells IRN that Japan's rental market is "flat and mature". Total rental revenues in Japan were around Y952 billion (€6 billion) in 2005, and the rental penetration rate is estimated to be 59%, a figure that has risen slowly from 54% in 1998. The company is still managing to grow despite this maturity, and the spokesman says SMS is opening three or four new locations every year.
It is clear that Japanese renters will be making much of the running in Asia Pacific in the coming decades, so even if they have a low profile, don't forget that they are there.