Gravel task for Hans Wolf
By Laura Hatton22 July 2015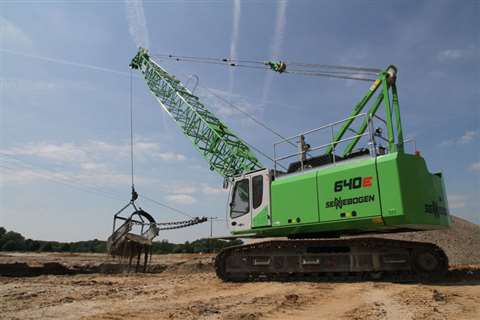 Hans Wolf, based in Straubing, Germany, used a 40 tonne capacity Sennebogen 640 HD crawler crane to help excavate gravel for a new gravel plant in the district of Regensburg.
The heavy duty cycle crawler crane is fitted with a dragline bucket for gravel extraction and is powered by a 186 kW Caterpillar diesel engine. It has a telescopable crawler chassis, Maxcab comfort cab, and a SENCON diagnostic and control system.
Around 1,500 cubic metres of gravel is being excavated a day for the new plant. It will be used for sieving and sorting.