Green Attachments adds hydraulic breaker
By Leila Steed31 October 2019
Attachment manufacturer and supplier Green Attachments has increased its economy line with the Piiki SB043 hydraulic breaker.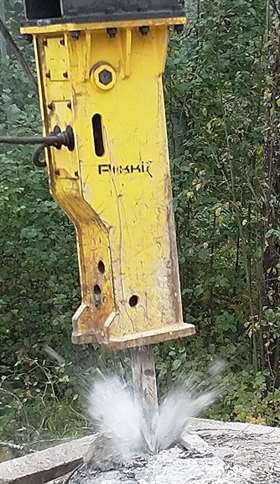 Designed for excavation and demolition applications, the Piiki weighs 375kg and is suitable for 6 to 9 tonne excavators.
The Piiki SB0443 provides 400 to 8800 bpm (blows per minute) and has a working pressure of 120 to 150 bar.
Hydraulic pressure together with nitrogen gas pressure creates the impact energy of the breaker, which Green Attachments said provided both effective power and performance.
The gas-assisted model also includes noise isolation sheets and a buffer system that the manufacturer said has impact and vibration absorbing properties.