Ground broken on Vancouver airport expansion
By Andy Brown22 June 2018
Ground has been broken on a CAD$9.1 billion (US$6.8 billion) extension to Vancouver International Airport (YVR) in Canada.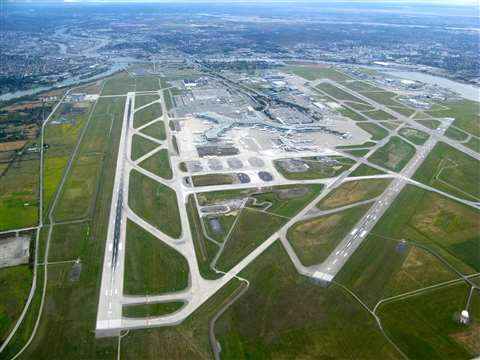 The 20-year project will involve construction on over 75 projects for what is one of the fastest growing airports in North America. Over 24 million passengers used YVR in 2017, and the airport has forecast that number to rise to 32 million by 2022.
By the end of 2018, construction activities at YVR will create nearly 2,500 full-time construction jobs on Sea Island and hundreds more off-site.
Fiona Famulak, president of the Vancouver Regional Construction Association, said, "The Vancouver Regional Construction Association applauds YVR's vision and investment in its airport infrastructure as it will bring significant economic and employment benefits to both the construction industry and the province as a whole.
"Our members have an excellent track record of delivering state-of-the-art construction projects at YVR, and we look forward to working in partnership with the airport authority to help it realise its vision to be a world-class sustainable airport hub."