Growth to continue in Chinese powered access market

The Chinese market for powered access equipment more than doubled in size between 2014 and 2016, and will go on to double again by 2020, according to a new study by specialist market research and forecasting company, Off-Highway Research.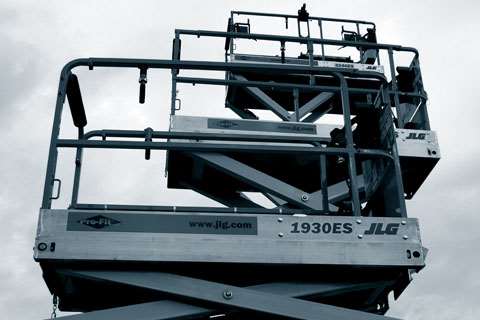 The study, The Powered Access Industry in China, examines the market for boom and scissor lifts. This sector has seen continual double-digit growth throughout the 2010s, while the market for other types of construction and lifting equipment has experienced a crushing recession.
"The concept of access platforms was introduced in China during the early 1990s, and the industry is now emerging into one that offers great potential," said the report. "This recent growth is supported by a more mature general economy, and the presence in China of a large number of rental businesses will continue to stimulate demand."
The continued development of rental in China, and the replacement of platforms which have been bought in recent years is expected to take demand to 40,000 units in 2021, according to Off-Highway Research's forecast. This is expected to see the active population of platforms rise to more than 100,000 units.
While domestic growth will stimulate higher platform production in China, the report also notes that the country has become a major export hub for this type of equipment. In the last three years exports have run at 64-71 per cent of production, with international OEMs and domestic manufacturers alike using their Chinese manufacturing capacity to serve global markets.
The 86-page report examines every aspect of the Chinese powered access industry, including historic market size, sales by platform type and height class, production by both domestic manufacturers and international OEMs, foreign trade, market shares, marketing and distribution arrangements, pricing, machine populations and a five-year forecast.
An in-depth presentation on the findings of the report will be given by Off-Highway Research's Director of Research in China, Shi Yang, at the forthcoming International Rental Conference Asia (IRC), in Shanghai. Click here for more information on the International Rental Conference Asia.
The Powered Access Industry in China is available to buy from www.offhighway-store.com. Click here to go straight to the report.