GSR offers Euro 6
By Euan Youdale13 July 2015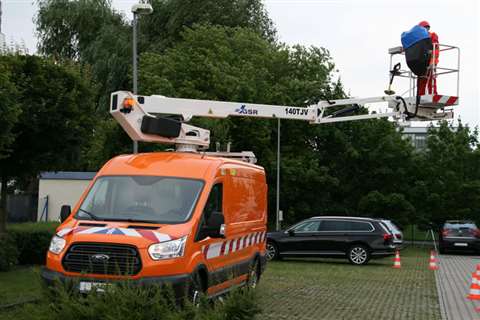 The new 2015 van mounted range from GSR is now available on Euro 6 vans from 3.5 tonne upwards.
The GSR E140TJV, with an increased basket capacity of 250 kg, is available on the new-shape 3.5 tonne Ford Transit van. Along with the higher performance E170TJV, it can be mounted on a standard 5 tonne MB Sprinter and Iveco Daily. They also offer a residual loading capacity of up to 1.5 tonnes, for carrying materials and tools. The range offers 14 m to 17 m working heights.
A new extra-light model is now also available with 12.5 m working height.