Guan Chuan with Sennebogen in Singapore
By Laura Hatton23 July 2014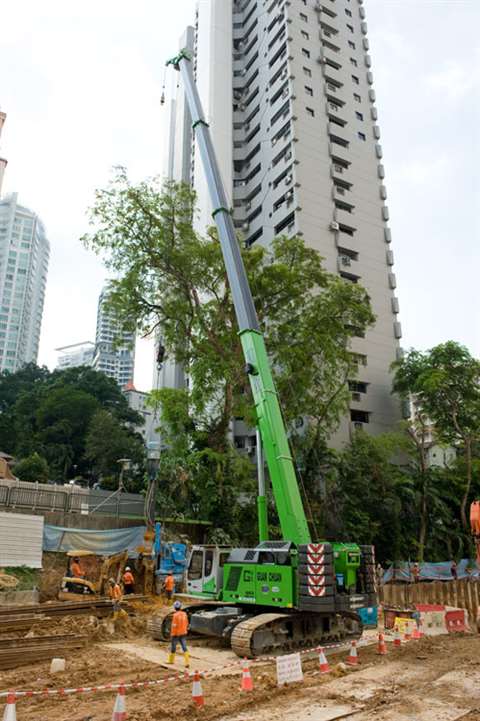 Guan Chuan Engineering & Construction, based in Singapore, used a Sennebogen 683 R-HD telescopic crawler crane to help install sheet pile walls and fpr other foundation tasks at a building project in Singapore.
A crush piler was fitted to the crane, which has a 42 metre boom, a Starlifter undercarriage, a 4.40 m track width is powered by a 186 kW diesel engine. It is also fitted with a Maxcab which offers a 20 degree tilt for a better view of the load.
David Liaw Wie Sein, Guan Chuan Engineering & Construction managing director, said, "The Sennebogen telescopic cranes are particularly characterised by their flexibility and high reliability. Thanks to the robust design and high safe working loads to 80 tonnes, the Sennebogen 683 R-HD is particularly well suited for our demanding pile wall applications."
Guan Chuan's new crane was delivered by Sennebogen sales partner, Aly Energy.