Hareket and Milaha agree strategic alliance
By Alex Dahm09 February 2023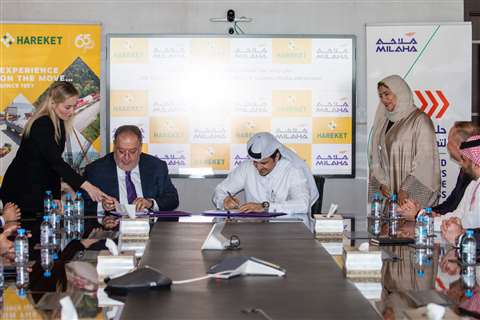 Heavy lift and transport provider Hareket and maritime services specialist Milaha (Qatar Navigation) have agreed an alliance where the two companies will work together to provide an integrated range of oversize transportation and heavy lifting services in the State of Qatar.
Milaha said the strategic alliance with Turkish company Hareket will allow the Qatari partner to expand its wide range of logistics solutions in its local markets. The two companies, both of which were formed in 1957, will implement projects in Qatar and the surrounding region.
Hareket started out in the Port of Karakoy-Istanbul. In 1979 it began to rent out transport equipment. A heavy lift crane division was set up in 2003.
Milaha started out as Qatar National Navigation and Transport Company. It was the first shipping agent in Qatar.