Harsco masterclass
By Euan Youdale05 August 2013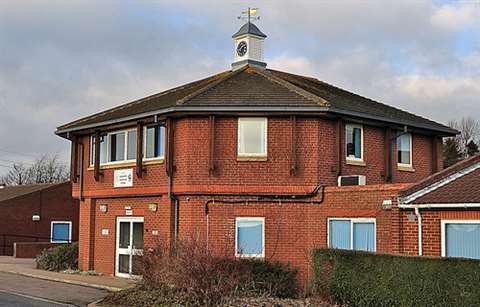 Harsco Infrastructure lent its services to a complicated scaffolding project at a school in the UK.
Harsco provided the Cuplok scaffolding system to replace windows at Uppingham Community College to a tight schedule, despite the presence of asbestos and the need for frequent changes during the project.
Harsco Birmingham branch manager Steve Bollans said, "The scaffolding system itself was straightforward enough, but there were many other factors which made the job difficult."
The school was active during the project, which required Harsco to schedule all deliveries to site outside of school hours. Limited road access also meant that delivery vehicles were halted some 70 yards (64 m) away from the school. The Harsco equipment was then unloaded and transferred to site, past an adjacent nursery school, using lorry-mounted forklift trucks.
"We could only do this when there were no children in the nursery," added Mr Bollans. "Similarly, when we were installing the scaffolding we had to stop work every time pupils from the main school came outside at break times."
The fact that asbestos was being removed from the building as the windows were replaced meant that Harsco's scaffolding design had to allow the proper protective sheeting to be installed all round the areas which were being worked on. This also involved Harsco being asked to make frequent changes to the scaffolding as the project progressed, and often at a moment's notice.
Despite this, and the fact that the decision was taken part way through to extend the project to cover the school's second storey windows, Harsco met the 10-week schedule.
The main contractor for the project was Kier. The Cuplok system has unique node point design allowing up to four components to be connected in one fastening action, making it simple to erect and strike, said the company.