Haulotte achieves triple ISO certification
By Euan Youdale06 April 2021
Haulotte's European spare parts hub in Lorette, France, has gained three new ISO certifications, following an audit by the British Standards Institution (BSI).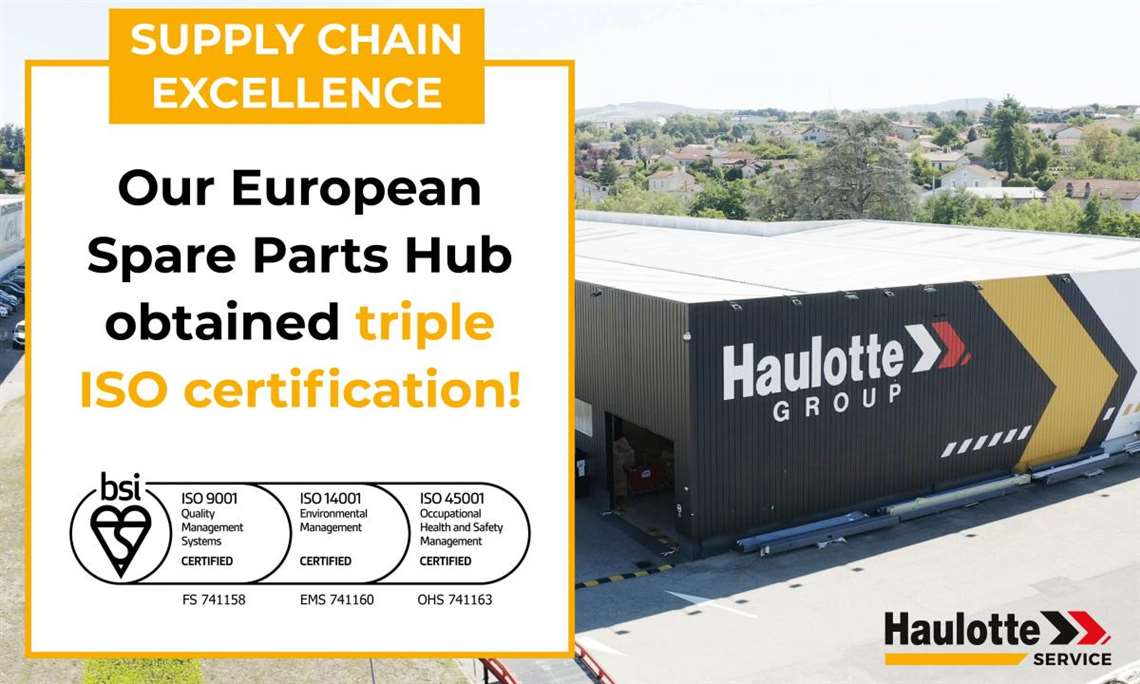 While the new triple certification covers the environment, quality and health & safety, the MEWP manufacturer had previously implemented awareness-raising measures to reduce workplace risks and promote wellbeing at work. Achieving the ISO 45001:2018 now demonstrates the company's commitment to creating even better and safer working conditions, it said. 
The certification is part of a wider strategy that also aims to make Haulotte's daily operations more sustainable and reduce the impact of its activity on the environment. Developments at the company cover waste management, packaging reduction, the implementation of a responsible purchasing charter and the monitoring of CO2 emissions from transportation. In addition to these procedures, Haulotte also conducted a campaign to make all employees aware of its environmental policy and their individual and collective responsibilities.
Guillaume Mercier, global service supply chain manager at Haulotte, said, "We are delighted to have obtained these three certifications, as they reward efforts initiated many months ago. From now on, our ambition is to go even further in our commitments."