Haulotte Group/BilJax help kids at Christmas
By Lindsey Anderson22 December 2009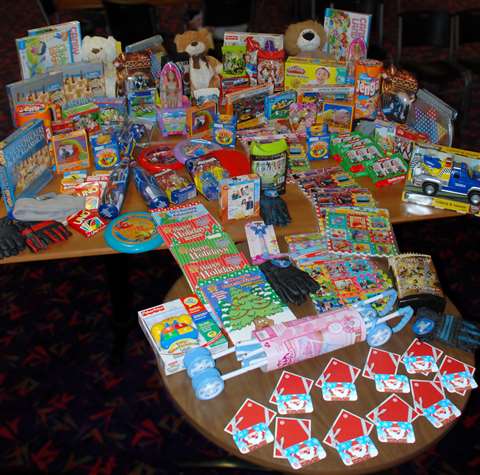 Haulotte Group/BilJax raised $600 for Christmas for Kids with the help of local Archbold, OH bowling alley, Nu-Arch Lanes.
Haulotte Group/BilJax teamed up with Nu-Arch to and to host a bowling event where 50 percent of all the bowling proceeds were donated to Christmas for Kids. There was also a raffle, in which a watch and bowling ball were sold and a 50/50 drawing where proceeds were used to pruchase gift cards and toys for the organization. The winner of the 50/50 drawing even donated the winnings back to the charity.
With $600 raised, the money was used to purchase 10 $10 gift cards, as well as toys, for Christmas for Kids.
"We feel the event was a great success," said Tami becher, marketing and communications manager for Haulotte Group/BilJax. "Everyone who showed up was very enthusiastic about the cause and we were able to riase more than we anticipated."