HCEE appoints Agnieszka
By Steve Ducker13 June 2018
HCEE (Hyundai Construction Equipment Europe) has appointed Agnieszka Kilshaw as new spare parts manager for the European market. Bringing more than a decade of sales experience, she will take charge of the complete parts organisation for both the Construction Equipment and Material Handling business units and report to managing director Alain Worp.
"In a company like Hyundai the spare parts department is a real driving force," said Agnieszka.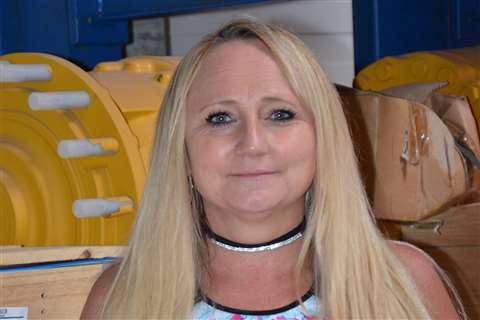 "For us in the parts department, the key value is customer support and satisfaction. We want to make sure to know our customers and their needs and to develop a long-term relationship with them through which all together we will promote the brand image and make HCEE a top player in the construction market.
Alain Worp said: "We are happy to welcome Agnieszka Kilshaw in our Hyundai family.
"By giving a leading role to the spare parts manager, we wish to establish and maintain good relationships with our customers and to exceed their expectations.
"Our new 13,000 sq m (140,000 sq ft) parts warehouse in Tessenderlo, Belgium, is an element that will help us in achieving this goal."