Healthy half-year for Speedy
By Joe Malone14 November 2017
UK rental company Speedy Hire has recorded a successful half-year period, with revenues growing 6.9% year-on-year, to £183.2 million (€204.71 million).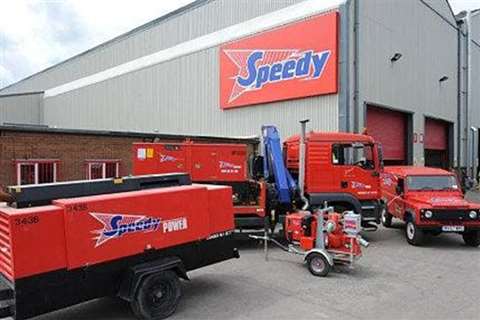 The company's earnings before interest, taxes, depreciation and amortization (EBITDA) also grew 11.2% for the first half of the 2017-18 financial year period – from 1 April to 30 September – to £33.8 million (€37.77 million).
Speedy said its UK and Ireland operations had been restructured to align better with its customer proposition which, in turn, improved opportunities for cross-selling and operational efficiencies.
Fleet utilisation also improved for the UK company, at 54.7%. It said in 2016, its fleet utilisation was 49.1%.
Russell Down, Speedy Hire CEO, said, "These results are confirmation of the sustainable progress we continue to make following implementation of our customer focussed strategy and a rigorous approach to capital allocation and cost control.
"Our end markets are diverse and remain competitive. The improvements we have made to our operations have enabled us to more effectively manage the business and meet market challenges."
Down added that the company was confident of delivering a result for the year above current expectations and that the group had a strong future ahead.