Healthy Q3 for Ramirent
By Joe Malone08 November 2017
Finnish rental company Ramirent has recorded a year-on-year, third-quarter revenues increase of 9.1% to €184.7 million for the period July-September 2017.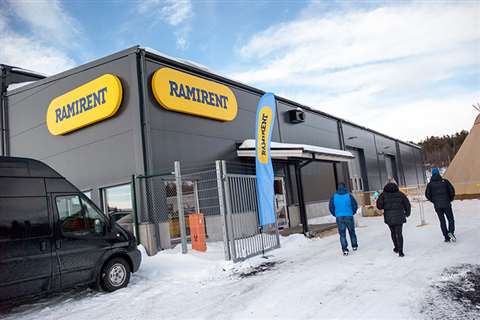 The company, which operates across 10 countries in Europe, also saw its comparable earnings before interest, taxes and amortization (EBITA) grow 53.3% year-on-year to €34.1 million – its highest level since 2008.
Ramirent's capital expenditure for the third quarter was €41.4 million. The company recently secured two long-term projects with NCC and Vasakronan to provide its services and equipment.
Tapio Kolunsarka, president and CEO, Ramirent, said, "Ramirent's situation today and the equipment rental market around us continues to offer us opportunities to create value for our shareholders also going forward.
"In our upcoming Capital Markets Day on 1 December, 2017 we will outline our strategic priorities for 2018-2020."
The company said that in Finland, market conditions in the equipment rental market were expected to stabilise after a period of strong demand, driven by high construction activity in the first nine months of the year.
It added that, in Sweden, continued strong momentum in the construction sector was expected to maintain the demand for equipment rental. The Danish and Norwegian equipment rental markets are also estimated to remain fairly stable, said Ramirent. Meanwhile, in the Baltics and the Europe Central markets – Poland, Czech Republic and Slovakia – conditions are expected to be favourable.