Heidelberg lifted by Hanson and emerging markets
By Chris Sleight05 August 2008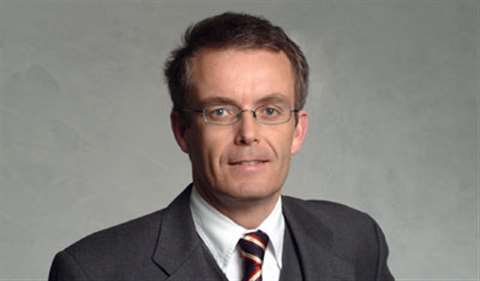 Heidelberg Cement's sales for the first half of the year stood at € 6,93 billion. This represented a rise of +66% on the same period in 2007, and was largely due to the inclusion of Hanson in the figures, following its acquisition in September last year. Heidelberg's operating profits were up +37% at € 888 million.
Although Hanson was the main contributor to Heidelberg's growth, the company says it achieved a +9,2% rise in like-for-like revenues, despite weakness in the US market. Heidelberg sold a total of 44,4 million tonnes of cement and clinker in the first half of the year - up +8% on 2007's figure of 41,1 million tonnes. The company said that excluding Hanson the like-for-like increase was +2,6%.
Commenting on the market situation, the company said, "In the last few months, the dynamics of the global economy weakened as a result of the turbulence on the financial markets, after a strong start to the year. The slowdown is particularly marked in the US, while the emerging countries and countries of Central and Eastern Europe are continuing to record above-average growth."
Heidelberg went on to say that the UK market had also weakened, but that strong growth in Russia and Eastern Europe, along with good performances in Scandinavia and Benelux pushed cement and clinker sales up +8,9% to 21,4 million tonnes. The addition of Hanson to the group was particularly noticeable in European aggregates deliveries, which were up +116% to 62,4 million tonnes, which pushed revenues Heidelberg's Europe Group up +62,1% to € 3,64 billion.
In North America, the addition of Hanson pushed revenues up +65,3% to € 1,86 billion. However, this masked a clear fall in the market. According to Heidelberg, when the addition of Hanson and exchange rate effects are removed its revenues in North America were down -9,4% on a like-for-like basis.
The other markets where Heidelberg operates - parts of Asia, Australia and Africa - delivered a +85,6% rise in revenues to € 1,38 billion. Part of this was due to the addition of Hanson's businesses in Australia and Malaysia, but the company also singled out emerging Asian markets, particularly China and Indonesia, as being a major driver.
Commenting on the outlook for the rest of the year, Heidelberg was upbeat about its prospects. "Despite the weakness in the US and UK, Heidelberg Cement anticipates a significant double-digit increase in turnover and earnings for the whole of 2008 as a result of the operational growth on the European and Asian markets as well as the inclusion of Hanson."