Heijmans performs well across the board
By Thomas Allen06 November 2018
Dutch contractor Heijmans has confirmed its positive outlook for 2018, following strong financial results for the first half of the year.
It has been reported that all business areas performed well, and it is expected that they will all go on to contribute positively to the full-year 2018 results.
The company's order book was said to be at a healthy level, standing at €2 billion at the end of September. Heijmans has also seen strong cash development, with an early reduction of its credit facility to €121 million.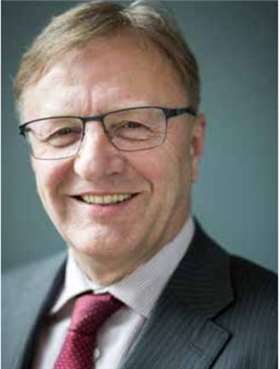 Ton Hillen, chairman of the executive board and CEO of Heijmans, said, "The market conditions and the performance of Property Development and our residential building activities remain good, with revenues and results that continue to increase in the second half of the year."
Hillen went on to say that that company's non-residential activities are on track, with the start-up of a number of new projects, and the increased revenue is expected to translate into a positive contribution to Heijmans' operating result. He also said that, on the whole, Heijmans' infrastructure activities were performing in line with expectations.
However, the company remains cautious in its acquisition policy, given the current market conditions.
Hillen also said, "The Wintrack II project has been terminated by client TenneT as a result of a difference of opinion. We are taking this dispute to arbitration."
The project involved the construction of new high-voltage pylons along two routes, between Eemshaven and Vierverlaten, and Borssele and Rilland, in the Netherlands. As a result of the dispute, Heijmans has made a loss provision of €10 million.
Hillen went on to say, "Our strong market positions and the positive development of our activities have improved our financial position, which has enabled us to accelerate the reduction of our credit facility to the level agreed for mid-2019."