Help for Carillion victims
By Sandy Guthrie05 February 2018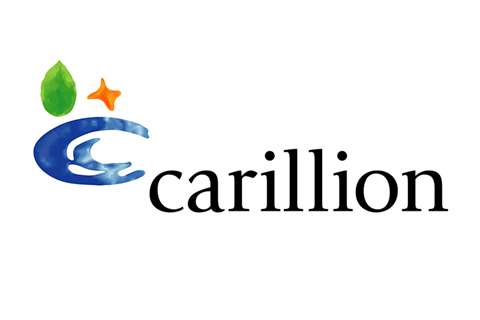 Small businesses and workers affected by the crash of UK contractor Carillion are to benefit from a package of £100 million (€112.94 million) from the British Business Bank, the UK's national economic development bank.
Also, UK Finance – a trade association for the UK banking and financial services sector formed last year – has confirmed an additional multi-million-pound package for SMEs and extra help for customers concerned about their mortgage or credit card payments.
Through delivery partners that include all the major high street lenders, the British Business Bank will provide support to make available up to £100 million of lending to small businesses who may not have the security otherwise needed for conventional bank lending, using its Enterprise Finance Guarantee programme.
The bank said this would be of benefit to small businesses including Carillion's chain of subcontractors. These guarantees can be used to support overdraft borrowing and refinancing of existing debt.
The UK's leading banks have also committed to providing support to those affected, with UK Finance confirming additional support for personal banking customers concerned about overdraft, mortgage or credit card repayments, as well as further financial support for small businesses to provide short-term relief to help keep them afloat.
The British Business Bank package of support was welcomed by the government's Business Secretary Greg Clark.
He said, "We want to signal very clearly to small and medium-sized businesses who were owed money by Carillion that they will be supported to continue trading.
"The banks have responded to my request by agreeing to support businesses and individuals affected. This further guarantee will help those businesses who may not be able to provide the usual security for a loan."
Keith Morgan, British Business Bank's CEO, said, "The Enterprise Finance Guarantee (EFG) is an important option for smaller businesses who need access to finance, but may not be able to meet a provider's normal security requirements.
"To help in these exceptional circumstances, we have designed additional flexibility into EFG that could be particularly suitable for firms in the Carillion supply chain. We would encourage lenders to work with their customers to use these new flexibilities to meet their needs."
Stephen Pegge, UK Finance managing director, commercial finance, said, "UK banks are working with government to support customers and businesses who have been impacted by the Carillion liquidation.
"The enhancement of the Enterprise Finance Guarantee by the British Business Bank will help those facing temporary cash flow issues to access the finance they need to support their businesses through this period."
This package is in addition to the more than £200 million (€225.72 million) already announced by Lloyds Banking Group, HSBC and RBS.
Job losses
Meanwhile, it has been revealed by the Official Receiver that more than 450 jobs have been lost at Carillion.
A spokesman for the Official Receiver said, "As part of the ongoing liquidation of the Carillion group, we have reviewed additional public and private sector contracts, as well as core divisions of the business.
"We can confirm that we have safeguarded a further 100 jobs and these roles are linked to public sector contracts."
It was said that most staff would be transferring on existing or similar terms, which was something the Official Receiver said he would continue to facilitate wherever possible as his office worked to find new providers for Carillion's remaining contracts.
"Unfortunately, 452 posts are being made redundant," the spokesman added. "They cover a variety of roles connected with private and public contracts across different parts of the country, as well as back-office functions.
"Our efforts are focused on the smooth transfer of Carillion's contracts to new providers and we will continue to keep Carillion's workforce updated as these arrangements are finalised."