Herc revenues down 10%
By Thomas Allen22 October 2020
US-based rental company Herc Rentals has seen its rental revenues drop by just over 10% in the first nine months of 2020, including a 12.5% fall in the third quarter, due to the Covid-19 pandemic.
Rental revenues for the third quarter came to $402.3 million, compared to $459.6 million in the third quarter of 2019, while adjusted EBITDA dropped 6.1% to $196.7 million, due to lower volumes and pricing.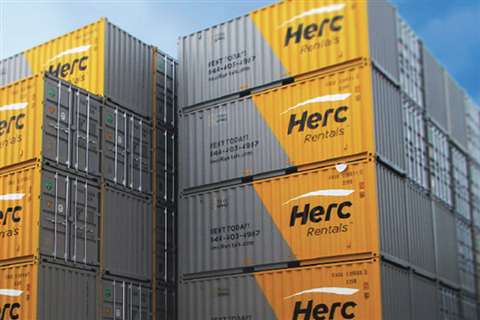 For the first nine months of the year, rental revenues were down 10.3% at $1.116 billion, with adjusted EBITDA of $493.7 million, representing a 6.2% drop compared to 2019.
Gross fleet capex for the first nine months was $273.2 million, significantly lower than the $506.7 million spent in the same period of the previous year.
Larry Silber, President and CEO of Herc, said, "Volume improved sequentially throughout the third quarter as many of our markets steadily recovered from the impact of Covid-19 and normal seasonality returned to the business."
He added, "We continued to improve adjusted EBITDA margin as our operating efficiency and cost control initiatives reduced third quarter costs compared to the prior year.
"Despite the challenging business environment, our customer and industry diversification strategy continued to demonstrate the resilience of our business model."
Looking ahead, Herc has adjusted its EBITDA guidance upwards to a range of $655 to $675 million for the full year, from the previously published range of $625-650 million.
The guidance for net fleet capex remains unchanged though, at $190 to $210 million.
Silber said: "We currently estimate fourth quarter fleet on rent is likely to decline approximately 4 to 6% and rental revenue to decline approximately 6 to 8% year-over-year.
"Adjusted EBITDA margin for the fourth quarter and full year should improve versus the comparable prior-year periods."
Speaking positively about the company's improved free cash flow position, he added, "With reduced leverage and ample liquidity, we are well positioned for 2021.