Hesitant second quarter for Genie
By Euan Youdale03 August 2017
Genie experienced a flat second quarter of its financial year in terms of sales, with revenue of $593 million, compared to 593.7 million in the same period last year. Operating income saw a greater drop, from $72.5 million in its 2016 second quarter to $60.8 million in 2017, representing 10.3% of net sales.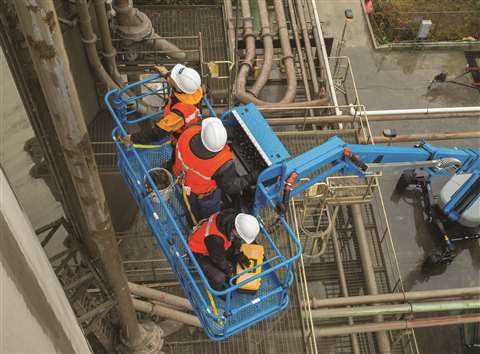 For the half year, sales were down to $1.065 billion from $1.114 billion in first half of its 2016 results. Genie's operating income also took a knock over the first six months of the current financial year, down from $111 million to $83 million, or 7.7% of sales.
"We continue to make progress," said John Garrison, president and CEO of parent company Terex Corporation, "Our Cranes segment returned to profitability in the second quarter, realising benefits from its restructuring program. Our Materials Processing (MP) segment continued its excellent performance, growing sales and operating margin for the third consecutive quarter. Aerial Work Platforms (AWP) sales were better than expected on the strength of the North American market, however, operating margins compressed on pricing dynamics, higher steel costs and the strength of the US dollar.
"Looking forward, backlog in our three segments grew substantially, up 36% year-over-year. This is the second consecutive quarter that we increased backlog in each segment," continued Garrison. "AWP backlog grew 46% including growth in North America, Europe and Asia. MP backlog was up 33% and Cranes backlog grew 29%."
Garrison concluded, "Combining our first half results, with our current view of market and operational expectations in the second half and our on-going capital market actions, we are increasing our full year adjusted guidance to $1.05 to $1.15. This reflects improved net sales and operating profit guidance."