Hewden expands in events
By Helen Wright04 May 2016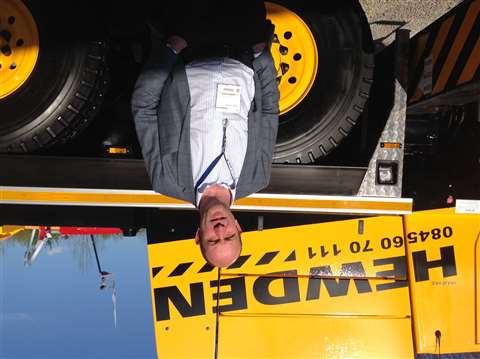 UK rental company Hewden said it had invested around £2 million (€2.5 million) in new fencing panels, crowd control barriers and ground mats – new fleet targeting the events rental sector.
It said it had added more than 25000 new fencing panels; 10000 crowd control barriers; and 1500 ground mats in anticipation of a bumper summer season.
Hewden said this latest purchase of non-mechanical equipment followed more than £25 million (€32 million) worth of investment this year on products such as SDMO generators; Firefly Hybrid generators; JCB skid steer and tracked loaders; Genie telehandlers and Todano cranes.
Hewden said all of this new fleet would form part of the offering for Hewden's newly created Events team
Hewden sales director for events Jeff Schofield said, "As a business, we've provided for many years a great material handling solution to the staging, structure and seating sector.
"In preparation for the 2016 season we've taken a more market-focused approach. With a dedicated events team and substantial investment in the latest on-site event solutions, we're gaining significant traction in this space."


New orders

In the last month, the company said Hewden Events had won a string of new orders across music festivals and concerts, and blue chip sporting events where it will provide a range of solutions including fencing, crowd control barriers, front of house barriers, trackway, power, cranes and a range of event specific plant.
Mr Schofield added, "Further innovation for 2016 will see the launch of the Event Renter - a unique proposition that offers a pop-up rental depot that places Hewden at the heart of the event or festival build.
"It houses kit on-site and there is an engineer available 24/7. There's even a shop which sells those regularly forgotten tools and items, we are delighted with the orders to date and the way the Event Renter has been received by the industry."