Hexagon unveils digital reality solutions
By Lewis Tyler26 September 2022
Under the motto Dirt. Simple. Construction, Hexagon Geosystems is to present its latest digital reality solutions at Bauma 2022.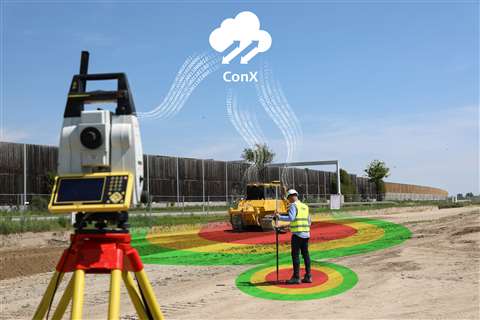 The company promises simple-to-use technologies that can enhance workflows and collaborative deployments, as well as a range of digital solutions, enabling safer and more sustainable heavy construction operations.
Hexagon says it will show visitors the power of Smart Digital Reality on a virtual construction site, demonstrating technology's ability to deliver projects on time and within budget.
This fully connected ecosystem, says the company, will include several cutting-edge (but as-yet unnamed) product launches.
Hexagon has revealed that solutions will include machine control, cloud enablement and connectivity, office solutions for construction management, safety awareness systems, reality capture solutions for the creation of digital twins and new innovations that help you master your next construction project.
Thomas Harring, president of Hexagon's Geosystems division, said of Bauma, "We are delighted to attend and showcase our latest innovations that enable the digitalisation of construction way beyond digitising individual tasks.
"Technology-enabled, integrated job sites improve efficiency and profitability of construction businesses and help attract and retain key talent. We look forward to connecting with many of our partners and customers that are joining us on our journey towards a more autonomous and sustainable future."
In the lead up to Bauma 2022, KHL is providing rolling news which covers the latest product launches, event announcements and any other news related to the show.
To keep up to date with the latest Bauma news, read more here or download the KHL Bauma app, available on iOS and Android.