Hiab brings more Effers to UK
By Leila Steed23 May 2019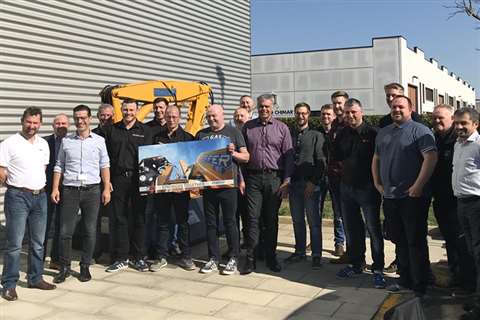 On-road load handling equipment specialist Hiab has begun importing and servicing Effer cranes in the United Kingdom (UK).
Hiab acquired the Italian crane manufacturer last year and said it would now import several of Effer's cranes to the UK market, including the company's loader cranes and its special application truck cranes – particularly those with more than100 tonne-metre load moment ratings.
Alastair Evans, Hiab sales product manager UK & Ireland, said, "Hiab has never had cranes over 100 tonne-metres before so the addition of Effer opens up our offering to customers that require an above 100 tonne-metre crane - plant operators, construction applications, heavy lifting specialist firms, and cabin applications for example.
"It also means that customers who'd like to buy a bigger crane can choose Effer with the knowledge that there is the Hiab backup and service to support them," Evans continued.
Effer distributes its cranes to around 60 countries via a global network of 100 dealers. Prior to the acquisition, commercial vehicle bodybuilder Martin Williams of Hull was responsible for the manufacturer's distribution and services in the UK.
Ian Mitchell, Hiab managing director UK & Ireland, said, "Martin Williams in Hull will still be a key service and installation provider for Effer products, but there are now nine Hiab locations where Effer cranes can be serviced from as well.
"Training of service engineers at these nine locations is underway and will boost the service coverage and capacity we can offer current and potential Effer users across the UK."