Hilti and Trackunit launch strategic partnership
By Belinda Smart31 January 2022
Tools and light equipment specialist Hilti and fleet management telematics platform Trackunit have partnered to make data available across their two platforms in real time, enabling the location and tracing of Hilti tools, and broadening the reach of both companies.  
Trackunit's SaaS-based IoT product and Kin tags track tools and equipment and capture related data. Hilti's ON!Track asset management system is a cloud-based data and insights platform.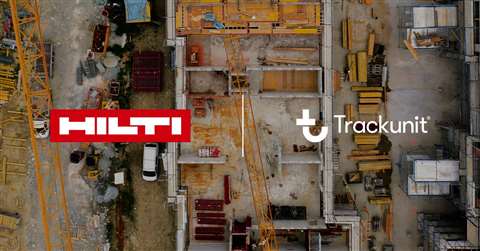 Under the partnership, tools registered in Hilti's ON!Track system can be viewed on the Trackunit platform, while heavy machinery equipped with Trackunit hardware can be viewed in ON!Track.
A statement on the launch said; "The partnership is focused on bringing global scale to the tool and equipment connectivity domain."
"Together with Trackunit, an industry leader in fleet management services, Hilti is now able to strengthen its ON!Track asset management solution. At the same time, the Trackunit platform will be enriched with additional tool-related data."
Soeren Brogaard, CEO of Trackunit, told IRN Trackunit and Hilti had been collaborating on the partnership for 18 months. 
"We have validated and tested that the integration is seamless. The two platforms will work out of the gate without additional cost, so that is a significant advantage." 
He said Trackunit had collaborated with partners on similar initiatives in the past, "but what is new in this case is the category of equipment - in other words tools and lighter equipment. Hilti's focus on the contractor sector is also new."
"A basic use case for this partner techology is the utilisation of equipment," he said. "We've become accustomed to having that data for machinery for many years. However for lighter equipment in that blue tooth space, that's not the norm."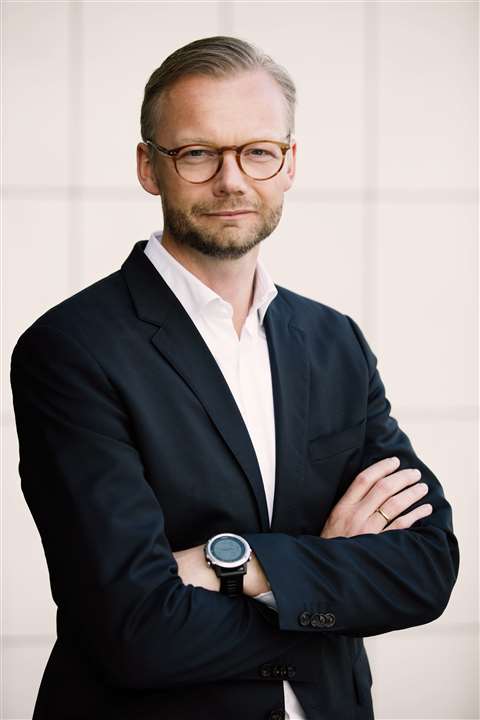 "We know that as much as 30% of such equipment on jobsites is getting lost or isn't available at the right time. So this technology is designed to eliminate those issues and reduce downtime."
Michael Neidow, EVP at Hilti and Head of the Tool Services Business Unit, said in the launch statement that the partnership would also enable the connectivity of tools, machinery and service vans around construction sites.
The connectivity of vans and their contents was a key innovation, Trackunit's Soeren Brogaard told IRN, allowing each service van and the tools and equipment inside it to be traceable. 
In recent months Trackunit acquired the industrial IoT division of competitor ZTR to create a single business with 1 million items of connected equipment.
Meanwhile Hilti acquired jobsite tech platform Fieldwire in November for an approximate US$300 million.
Further updates on the Trackunit Hilti partnership will be released over the next 24 months.