Himoinsa forecasts Latin America growth
By Helen Wright29 January 2015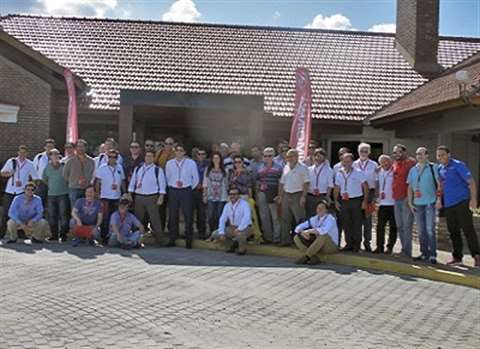 Manufacturer Himoinsa said it expected to see year-on-year growth in Latin America in 2015 – a region in which it has over 40 distributors as well as commercial subsidiaries in Mexico, Argentina and Panama and production centres in Brazil and Argentina.
Juan Pablo Basich and Fernando Calle, respective managing directors of Himoinsa México and Himoinsa PTY, said they predicted growth at the company's subsidiaries of 15% this year compared to 2014.
And Gabriel Gallino, commercial director of Himoinsa Latin America, located in Argentina, estimated growth of 12% for 2015.
Himoinsa executive director Francisco Gracia said, "We are experiencing significant growth in the Americas. From Mexico to Argentina, we have built up a distribution network of over 40 distributors.
"In countries like Mexico, we have a strong presence in the construction sector. In Colombia, Bolivia and the Dominican Republic we are working with major Telecommunications companies.
"Our gensets are operating in major oil projects in Argentina, Ecuador and southern Mexico. Peru is a country that uses ours generators for mining and in Chile we operate with salmon farming companies, as a result we are working simultaneously for all the industrial and economic sectors in Latin America."
The company added that its Himoinsa do Brasil production centre, which recently began operation, was establishing its distribution network and had set a target for 2017 of gaining 10% of the Brazilian market – estimated at 14000 gensets each year.
The manufacturer said gas power generation was experiencing strong growth in Latin America, while demand for lighting towers was also increasing.