Himoinsa ready for Asia Pacific demand
By Helen Wright19 December 2014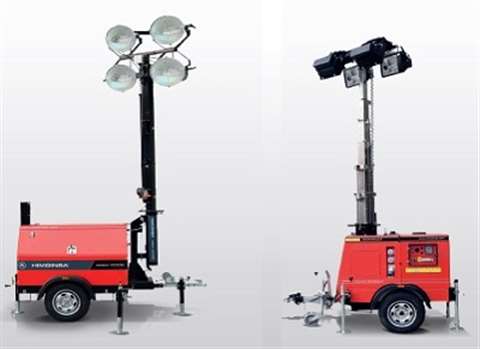 Manufacturer Himoinsa has forecast increased demand for gas generators and lighting towers in the Asia Pacific region.
It said the region represented 50% of global demand for gas power generation – a market that was forecast by research company Frost & Sullivan to be worth nearly US$9 billion (€7.3 billion) in 2019, with 21000 unit sales predicted.
With an annual growth of over 13%, the company said the market for gas power generation in Asia Pacific was mainly focused on the industrial, commercial and residential sectors, representing 70%, 20% and 10% respectively.
Himoinsa gas product manager Manuel Aguilera said countries like Singapore, China, Indonesia, Australia and Japan were leading the demand for gas generators.
"Himoinsa has developed an extensive range of generator sets with natural gas, LPG and biogas engines; with power output ranging from 20 kW to 3.5 MW, powered by environmentally friendly fuels, using engines manufactured by renowned brands to ensure lower noise, less vibration, lower emissions and reduced maintenance and operation costs," he said.
"Our gas generators are equipped with controllers allowing stand-alone and parallel work. Any imaginable parallel configuration can be configured and managed. Load balancing, peak shaving, load base, etc – everything is perfectly controlled to ensure synchronised running of multiple generator sets operating in parallel."
Meanwhile, the company has also presented its Apolo range of lighting towers to the Asia pacific market.
Himoinsa said that, with the demand for lighting towers standing at 5000 units annually in the region, Australia, Indonesia and Singapore have become major markets for its lighting tower division.