Hinkel Equipment Rental adds a Bronto
By Lindsey Anderson10 July 2009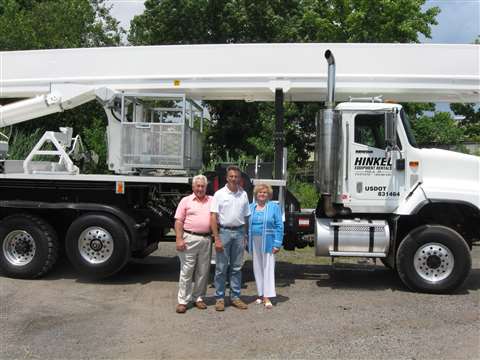 Pennsylvania-based Hinkel Equipment Rental Associates added a 200-foot Bronto to its fleet recently. The rental house now has a total of 12 Bronto units, featuring five different sizes ranging from 110 to 200 feet.
Featuring a working height of 200 feet, the all-wheel drive Bronto is one of the tallest truck-mounted aerials available in the US. The unit also has an automatic outrigger leveling system.
Hinkel specializes in bridge inspection, movie and television production and wind farm maintenance.