Holland Pump buys Alpha Pump
By Thomas Allen18 October 2019
Holland Pump Company had acquired Alpha Pump & Equipment, based in Louisiana, US.
The acquisition provides Holland Pump with enhanced product and engineering capabilities to service industrial facilities – specifically in the petrochemical, environmental, mining and marine sectors – and expands its footprint in the greater Gulf Coast region of the US.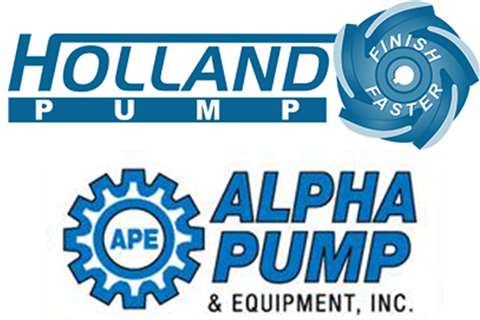 Holland Pump, which specialises in pump rental and dewatering solutions, serves clients in the construction, municipal and agriculture sectors. With its headquarters in Florida, the firm operates out of eight branches across Florida, Louisiana and South Carolina.
Win Blodgett, President of Holland Pump, said, "This acquisition builds upon our ongoing commitment to provide the best customer service experience through our pump fleet, field and engineering support, while expanding our solution offering to new markets."
Blodgett added, "We are very pleased to welcome the knowledgeable and experienced team at Alpha Pump to the Holland Pump family."
Alpha Pump is a specialty pump and accessory provider for industrial solutions that has been operating across the Gulf Coast out of one location for 16 years. As an industrial pumping specialist, Alpha Pump has experience dealing with highly technical applications such as pumping hydrochloric acid, phosphoric acid, sulphuric acid, sodium hydroxide and benzyne.
The company provides sales, service, rentals and engineering support on a 24-hour basis for its customers.
Gene Guidry, Founder and President of Alpha Pump & Equipment, said, "We look forward to benefiting from the combined experience, capabilities and resources. This transaction will enable us to expand our service offering to construction and municipal markets in Louisiana, while continuing to deliver the best in class service to help our customers maximise productivity and efficiency."