Hong Kong contract for Balfour
By Andy Brown18 January 2019
Balfour Beatty's 50:50 Far East joint venture, Gammon Construction, has been awarded the Homantin luxury residential project by Gold Topmont Limited, a subsidiary of Goldin Financial Holdings Limited.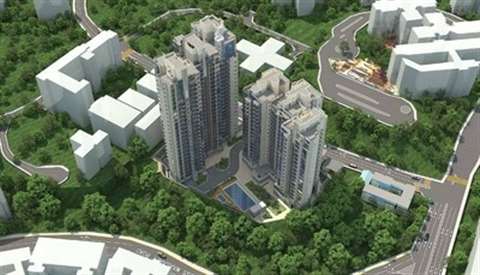 Artist's impression of the new Homantin luxury residential project
The project, worth HK$2.9 billion (US$373 million) in the Homantin residential area in Kowloon, Hong Kong, involves the construction of six residential towers, a clubhouse, outdoor swimming pool, and a two-level basement with carpark areas.
To ensure the project's safe and efficient delivery Gammon say they will deploy a wide range of innovative technologies. These include: 3D scanning for data collection and defect management tools, such as drones and InfraRed cameras.
The wellbeing of the workforce will be safeguarded by the use of exoskeletons for manual handling to reduce physical strain and enhance productivity for repetitive tasks.
Gammon has been working on the foundations of the project since 2017, with project completion expected in 2020. A workforce of 1,100 will be employed during peak construction.