Hook release weight capacity increased
By Christian Shelton20 September 2017
Spanish automatic hook specialist Elebia has announced that its evo5, evo10, evo20 and evo25 models of automatic safety hooks can now be specified with an increased maximum weight release whilst carrying load. This means that users do not need to lower the hook to the surface in order to release the rigging hardware if the weight is under 50 kg (110lb); previously the hooks could only release loads up to 20 kg (44 lb).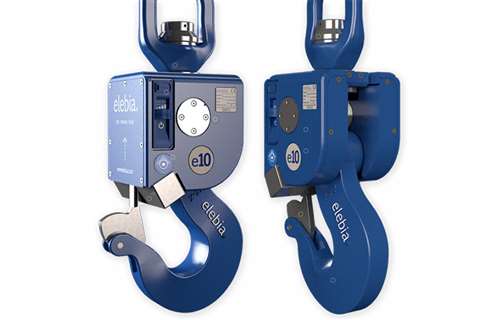 The new increased weight release option is possible thanks to the use of a new, more powerful motor and a redesigned torque limiter, although this does not modify the hook's open and close speed, Elebia said.
Elebia's complete range of hooks also now incorporate a position encoder as a basic setting for all its automatic hooks (except the evo5, although this can be fitted on request). The company said that the position encoder allows crane operators to know the exact angular position of the hook at any given moment due to the real-time information relayed to its eMax remote control. It said this is particularly useful when the operator cannot physically see the hook's position and that by using its position encoder and eMax remote control, users are always aware of whether the hook is open or closed. The eMax system also alerts the operator if the load is not placed correctly on the safety hook. Elebia claimed that by using the position encoders, the chances of impacts are reduced, the life-span of the motor and clutch are increased, and safety is enhanced in all lifting operations.