How Bowman Power eTurbo systems can improve power and reduce emissions
By Julian Buckley03 February 2022
Julian Buckley visits Bowman Power to find out how their eTurbo systems can improve engine power and reduce emissions
"We are in a transition period when it comes to efficiency and the environment," said Paul Dowman-Tucker, CEO of Bowman Power. "While we actively prepare for the next big thing in terms of fuel strategy, we also have to do the best we can with what we have."
The hardware developed and assembled by Bowman Power is designed to do just that, maximising the conversion of fuel energy to power, while also reducing related emissions.
Based in Southampton, UK, Bowman is a developer and assembler of e-turbines, e-compressors and e-turbochargers; together they make up the eTurbo Systems business. The units are primarily intended to improve the efficiency and performance of internal combustion engines (ICEs), from stationary and mobile generator sets, through to tractors, HGVs and locomotives, burning various liquid and gas fuels, although the technology is also being adapted for other power systems in the future, such as hydrogen fuel cells.
Founded in 2004, the company started out producing micro turbo systems. Moving forward to the present day, Bowman counts most leading diesel engine producers and OEMs as partners, including Daimler, Volvo, FPT, John Deere, Cummins and Aggreko.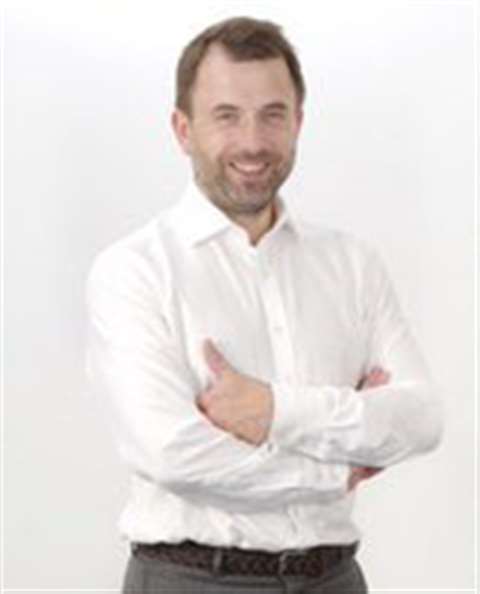 Looking at the current product range, the technologies boost performance in different ways: the Bowman eCompressor acts as a bolt-on boost assist; the eTurbine is a bolt-on heat recovery unit; the eTurbo can act as an integrated boost assist or heat recovery unit, or a full eTurbo can deliver boost assist and heat recovery.
While companies such as BorgWarner and Garrett Motion dominate the low-power, high-speed turbo market serving customers primarily in the automotive sector, Bowman develops units with higher power outputs, primarily designed for applications producing from 300 kW up to 20 MW.
Perhaps most importantly, the eTurbo Systems products can deliver flexible, adaptive and responsive performance in real time, helping to reduce fuel usage, cut emissions and lower operating costs. Dependent on the engine type (diesel ICE through to hydrogen fuel cell), emissions can be reduced by between 10% and 100%.
Structure of an eTurbo System
Dowman-Tucker said there are some key differences between a conventional turbocharger and an electrified unit.
Unlike a conventional automotive turbo, which has the turbine and the compressor linked on the same shaft, the e-turbo links these two impellers with a motor. The motor can either feed in or bleed out electrical power based on engine conditions. Retaining the mechanical shaft means there is just one set of power electronics, resulting in a smaller unit and reduced cost, while also keeping redundancy and the chance of unit failure to a minimum.
This setup supports customers across a variety of industries. For example, a locomotive engine manufacturer in the United States uses the eTurbo as a heat recovery system. In marine applications, boost assistance from an eTurbo or eCompressor is more important when considering manoeuvrability and emissions in port. The ultimate example of this, said Dowman-Tucker, is an energy-in or energy-out system in a single electric turbocharger, an idea Bowman is planning to test in the near future.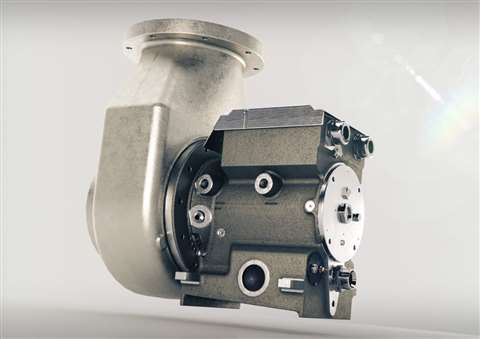 Efficiency improvements of between 6% and 10% can be achieved by installing an eTurbine on a diesel engine. But such is the flexibility of eTurbo units that they can also eliminate the need for other engine components, including throttle valves, hot EGR valves, wastegates and other actuators.
Efficiency gains
Gas engines (including LPG and natural gas) are known to be cleaner than diesel equivalents. In some cases, gas-powered engines can produce up to 25% less CO2 emissions and 90% less NOx than an equivalent diesel unit.
"The issue is that standard gas engines can't respond quickly to rapid load demands," said Dowman-Tucker. "But fitting an eCompressor can overcome the inherent turbo lag and deliver equivalent responsiveness to a diesel engine." Blend in biogas, synthetic gas, or even various grades and percentages of hydrogen (through to pure H2) and emissions are reduced still further.
"Electric turbochargers offer fuel flexibility," he continues, "with power assist delivered to suit the fuel composition. Combustion parameters can be sensed and altered to achieve best efficiency."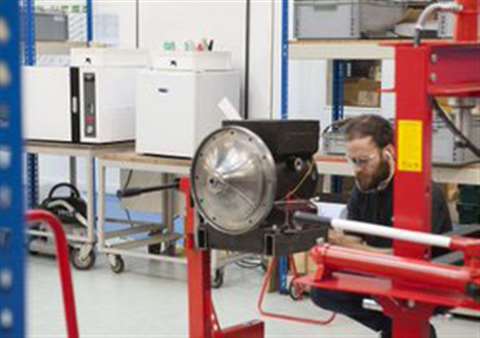 He adds that Bowman has completed tests on gas engines running anaerobic digester and landfill gases where the calorific values can change over time. The e-turbo can respond to that by varying the electrical power generated from the eTurbo shaft, continually controlling its speed, delivering the exact amount of air required to efficiently combust the fuel as its composition varies. This is important for emissions control, but also ensures the heat recovered from the exhaust gas is optimised, minimising fuel consumption on a second-by-second basis.
Beyond this, the ability to additionally monitor the eTurbo means much larger swings in fuel composition, including switching from 100% methane to 100% hydrogen, can be accommodated without any need to derate the ICE. Such swings cannot be overcome with conventional turbochargers as the air demand and exhaust enthalpy (system heat content) resulting from the combustion are so hugely different that ICE performance is massively compromised.
Essentially, standard turbochargers are optimised for a fixed operating point. The electrified versions support dynamic input to create the ideal conditions for optimum boost. This opens the door for low-emissions solutions across a variety of applications and drive cycles, such as meeting Euro 7 emissions standards to ensuring consistent power levels needed by data centres.
Proposed government bans on diesel engines could mean worrying times for Bowman. But Dowman-Tucker points out that eTurbo Systems hardware can be successfully applied to internal combustion engines using hydrogen, or even hydrogen fuel cells. It all boils down to the eTurbo Systems helping to create predictable engine operating parameters.
"It's easy to define, designing engines for transient behaviour results in sub-optimal efficiencies, or vice versa. eTurbo systems allow transient performance and efficiency to be decoupled and optimised concurrently," he points out.
Units in operation
Bowman hardware operates in some of the harshest environments, with units consistently exposed to exhaust gas temperatures of up to 700oC. Additionally, the very high rotational speeds create centrifugal forces that require the electric machine rotor to be wrapped in carbon fibre to keep the magnets in place. Since they were first introduced, experience gained in the field has helped to improve reliability; collectively, the units now have more than 20 million hours of operation, with maintenance costs calculated at pennies per hour.
Data collected from related sensors in the unit can support a programme of preventative maintenance, rather than scheduled downtime.
In cases such as a truck engine, sensor requirements may be reduced. "Once an eTurbo is mapped to an engine and you know the load point and related parameters, the airflow going to the engine can be accurately estimated. This negates the need for mass flow and other sensors.
Order of magnitude reductions in drive cycle emissions can be achieved even with limited operation. For HGV engines the cycle is only nine seconds on, 27 seconds off, resulting in a very minor parasitic load on the electrical system.
Another bonus is the reduction of NOx produced by the diesel engine, as Dowman-Tucker explains: "We don't directly target lower NOx, but where there's a fuel saving there's already a reduction." He adds that fitting an eTurbine to a 1 MW gas-fuelled generator can, over its operational lifetime, deliver the equivalent CO2 savings as switching 1330 fossil-fuel cars for electric models.
"If you need to use a diesel engine, then we can make that a bit better," he said in closing. "But we can go further, allowing a gas engine that's equivalent in power to respond swiftly, be fuel flexible and have a stable power output, helping to replace the dirtier end of the fuel spectrum."
How to make the most out of hydrogen
Paul Dowman-Tucker, CEO of Bowman Power, is not overly concerned with bans which might affect diesel engines being used in some applications. The hardware delivered by the company can be applied to engines using a range of fuels, including LPG, natural gas and hydrogen.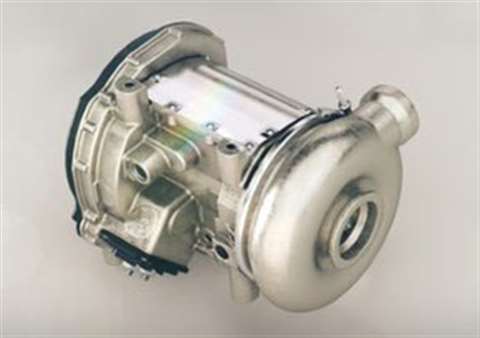 In the case of the eCompressor, the unit is used to supplement the pressure of a standard turbocharger. This is critical when considering hydrogen as a fuel, as air-to-fuel ratios required for low NOx combustion are excessively high compared to a conventional ICE, so supplementing the air delivery during transients and even at steady state improves the power return versus that possible with conventional turbos.
While each of the standalone units produced by Bowman can be applied to internal combustion engines using hydrogen, the eCompressor and eTurbo can also be used to improve the energy output of hydrogen fuel cells.
This is largely achieved by boosting the volume of air brought into the unit, increasing power density. In addition, with the only byproducts of a fuel cell being heat and water, eTurbo units can also capture that heat to help continue the virtuous energy circle.