HSS profits fall in first half of year
By Murray Pollok31 August 2017
HSS Hire said branch closures and changes to its operating model contributed to 46.7% fall in EBITDA to £17.1 million for the first half of 2017 to 1 July. Revenues were 3.4% down year on year at £160.5 million and losses before tax were £30.1 million, compared to £22.3 million in the same period in 2016.
The company is making changes to its depot network, with 68 branches closed since the third quarter on 2016, and has created a new distribution model with the aim of increasing the availability of fleet and reducing equipment CapEx.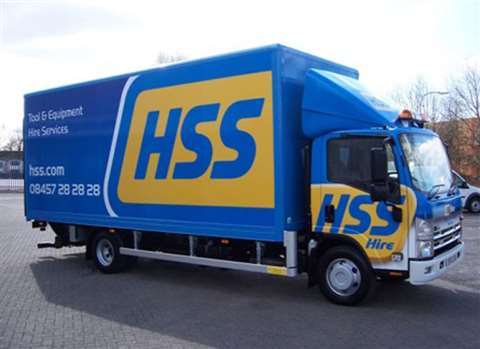 Sales at its services division, including training and OneCall operations, were up 10.1% to £41.3 million, while rental revenues for the half year fell by 7.3% to £119.3 million, reflecting both a shorter trading period that the previous year and branch closures.
The company booked exceptional charges of £13.2 million for the half year relating to cost saving initiatives and branch closures. HSS said it had returned to profitability in June and that the revenue trend so far in Q3 was improving, although behind target.
The company is undertaking a strategic review of operations to "accelerate profitable market share gains and to de-lever the business", with the results of the review to be announced in November.
HSS CEO Steve Ashmore, who joined on 1 June, said; "While significant operational change was achieved during H1 17, both rental revenue growth and the cost base were temporarily impacted leading to reduced profitability.
"We are facing into these challenges by taking decisive action to reinvigorate rental revenue growth through the implementation of new sales initiatives and by rolling-out cost actions that will deliver annualised cost savings of c. £13m, a number of which are enabled by the recent investment in our centralised engineering and distribution capability.
"As a result of these actions the Group returned to profitability in June with revenue in growth for the first 8 weeks of Q3 17 and this momentum will result in a stronger H2 relative to H1 performance leading to a healthier exit rate as we head into 2018."