HSS' Q1 down, appoints new CEO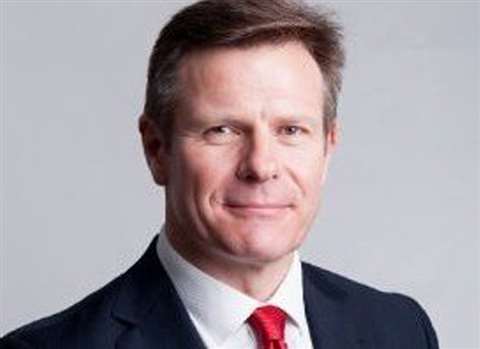 UK-based rental company HSS Hire has recorded a drop in its first-quarter revenues for 2017, and announced it has appointed a new CEO.
Its revenues in the first quarter fell 4.9% year-on-year, to £80.2 million (€92.73 million). HSS said, however, that the company performed in line with its expectations and added that branch closures played a part in its year-on-year decrease.
The company's earnings before interest, taxes, depreciation and amortization (EBITDA) was £4.5 million (€5.20 million), which represents a decrease of 8.16% year-on-year.
HSS recorded an improved net debt, which fell to £226.3 million (€261.65 million) from £234 million (€270.55 million).
Alan Peterson, chairman of HSS Hire, said, "Our first-quarter performance is in line with management expectations as set out at the full-year 2016 results in early April, with revenue flat year-on-year on a comparable 13 week basis and EBITA impacted by growth in our Services business and temporary parallel running costs.
"We are now firmly focused on re-establishing revenue growth by leveraging our new operating model to deliver market-leading availability to our customers in our branch and Customer Distribution Centre network."
He added that, in March, the company implemented new sales initiatives, which focused on core markets, to reinvigorate revenue growth in its core rental business, particularly among its smaller and medium-sized customers.
Meanwhile, Steve Ashmore has been appointed as the company's new CEO and will begin his role on June 1 this year.
HSS said that Mr Ashmore brought considerable leadership experience and consistent delivery of growth and value in a range of industries complementary to HSS, including building products supply, logistics and distribution.
The company's new CEO previously held a number of senior roles at Exel – the supply chain and third party logistics provider – before working in a number of senior leadership positions, including UK managing director, at Wolseley, the distributor of plumbing and heating products and supplier of building materials.
More recently, Mr Ashmore was UK managing director of Brammer – a specialist distributor of industrial products.
The company said that the current CEO, John Gill, will step down from the board of the company on 23 May.
Mr Peterson said, ""I am delighted that Steve is joining HSS as Chief Executive Officer. He has highly relevant experience and a track record of delivering results.
"The Board and I look forward to working with Steve as we leverage the new operating model to drive sales growth through our market leading distribution network."
Mr Peterson added his thanks to Mr Gill for his eight years at HSS Hire.