Huge TBM launched on UK's HS2 project
First of 10 machines set to dig over 100km of tunnels on mammoth high-speed rail project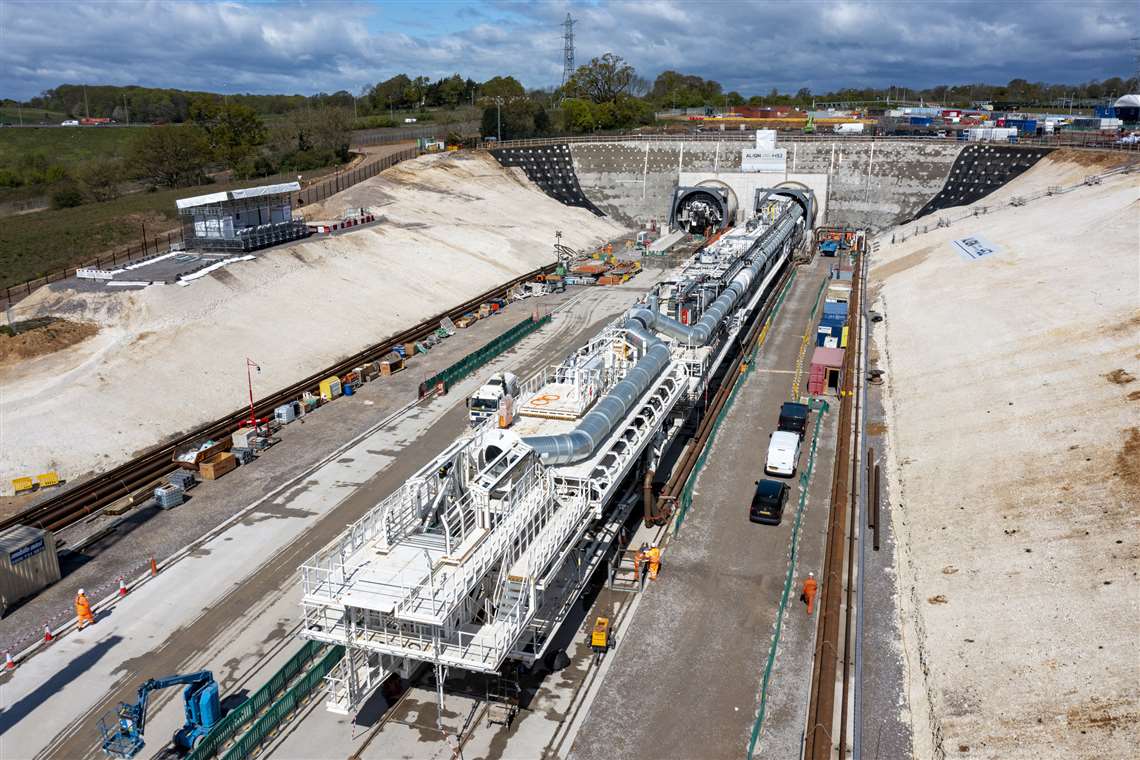 The largest tunnel boring machine (TBM) ever used on a UK rail project, has been launched as part of the first phase of construction on HS2 – the high-speed rail connection set to run between London and the north of England.
The 170m-long machine, dubbed Florence, is the first of ten TBMs that will dig a total of 103km of tunnels for phase one of the HS2 network, currently the most expensive infrastructure project in Europe.
Florence, weighing in at 2,000 tonnes, was launched from the project's South Portal site, next to the M25 motorway in Buckinghamshire. The TBM will dig the first of two tunnels beneath the Chiltern Hills, with another TBM, Cecilia, being launched next month, to excavate the parallel tunnel.
The two identical TBMs were built in south-west Germany by Herrenknecht, then transported in 300 separate shipments, over the course of two months, before being reassembled at the Buckinghamshire launch site.
The pair will now work around the clock for over three years, digging the tunnels and lining them with concrete wall segments, at a rate of up to 15m per day.
Florence will have a 17-strong team on board, with a further 100 more supporting the process on the surface.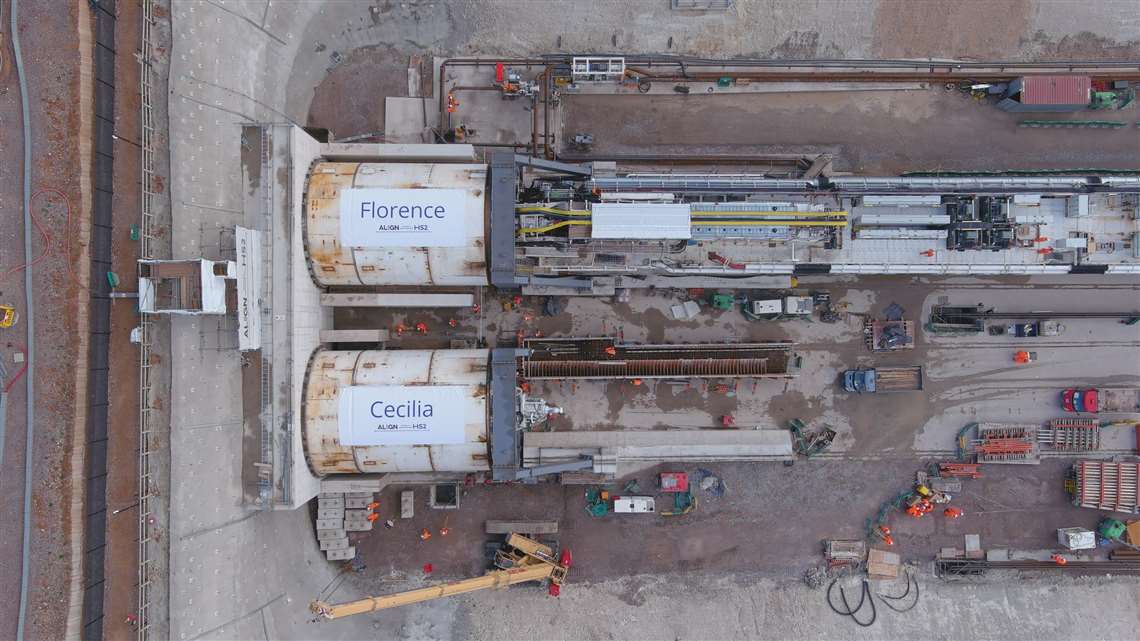 The TBMs will be operating under the auspices of HS2's main works contractor, Align – a joint venture company comprising Bouygues Travaux Publics, Sir Robert McAlpine, and VolkerFitzpatrick.
Phase one of the project, set for completion between 2028 and 2031, will connect London and Birmingham, with trains expected to run at speeds of up to 400km/h.
The full network, running to Manchester and Leeds, will not be completed until at least 2035.
The UK's transport secretary, Grant Shapps said of the project's progress, "The launch today of the first giant tunnelling machine on HS2 is not only a landmark moment for the project, but the ground-breaking evidence that shows our commitment to levelling up transport links across the UK, supporting thousands of jobs and hundreds of apprenticeships in the process.
"The work has truly begun on taking HS2 northwards. The tunnels these machines dig will ensure the benefits of our new high-capacity, high-speed railway run to the great cities of the North and Midlands, forging stronger connections in our country, boosting connectivity and skills opportunities and transforming our transport links."
Currently, the HS2 project directly supports around 16,000 jobs and 500 apprenticeships.
Supporting documents
Click links below to download and view individual files.
HS2-VL-24391-HS2 - TBM - Where - WIP_v02 [v6].mp4
TBMs Florence and Cecilia will spend three years tunnelling beneath the UK's Chiltern Hills
Size: 102.9 MB
Click to download
HS2-VL-24382-HS2 - TBM - What [v7].mp4
How the HS2 TBMs, Florence and Cecilia, will operate
Size: 152.3 MB
Click to download