Hy-Brid Lifts appoints Mid-Atlantic manager
By Lindsey Anderson09 September 2019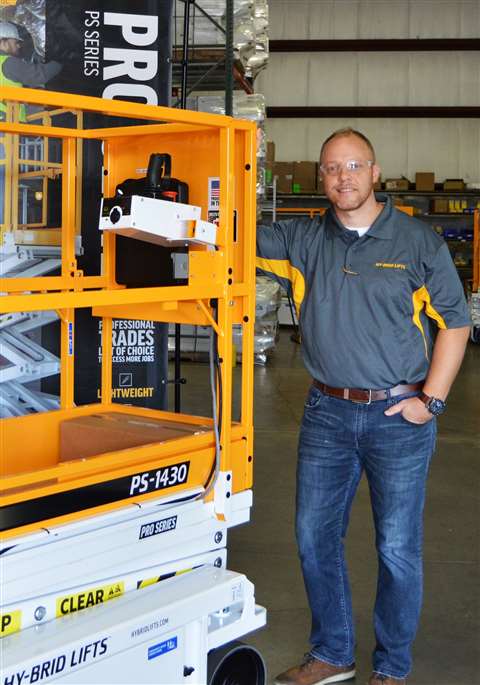 Derek Koontz has joined Hy-Brid Lifts as its Mid-Atlantic territory manager. Koontz will cover Kentucky, Maryland, North Carolina, Ohio, South Carolina, Tennessee, Virginia and West Virginia. He will focus on continuing the growth and channel development of Hy-Brid Lifts' lightweight low level scissor lifts.
"Derek will be a valuable asset for our customers in the Mid-Atlantic region," said Terry Dolan, Hy-Brid Lifts president and CEO. "His sales experience and passion for helping customers find the right solutions will make him a great addition to our team."
Koontz brings seven years of experience to the construction equipment sales industry. He has a vast knowledge of the mobile elevating work platform (MEWPs) industry after having worked for an access equipment manufacturer and in the rental industry.
"I am excited to have the opportunity to work for an organization that is this passionate about their products," Koontz said. "I am thrilled to start demoing Hy-Brid Lifts for customers in the Mid-Atlantic U.S. region to show them our lifts' unlimited potential."