Hy-Brid Lifts names territory manager
By Lindsey Anderson09 July 2018
Custom Equipment, LLC has named Norman Waterman as its Northeast U.S. territory manager.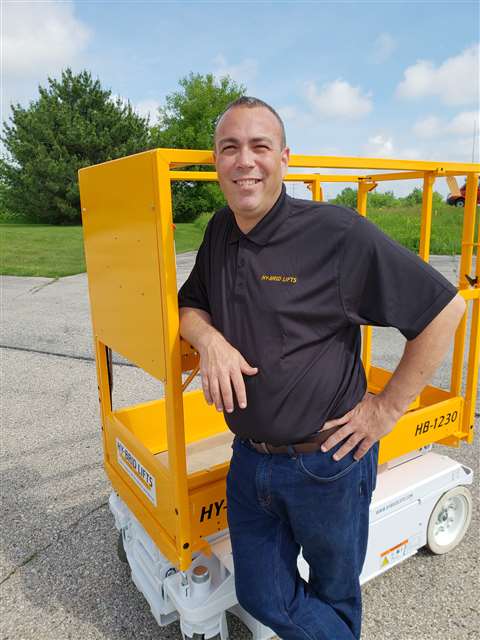 "Norman has a visceral understanding of the construction rental landscape and he knows what customers need to be successful," said Dan Schneider, Custom Equipment's vice president of sales. "We're looking forward to seeing him champion our products."
Waterman has more than 20 years of construction sales experience, which includes five years with National Equipment Services (NES Rentals). Prior to joining Custom Equipment, he was the rental sales manager at Kinsley Power Systems, where he doubled the company's revenue in just two years.
"There's a specific challenge that comes with selling Hy-Brid lifts and that's the challenge of helping customers truly understand the value these lifts can add to jobsites versus the go-to 19-footers and the heavier and lower capacity mast lifts," Waterman said. "I look forward to helping contractors experience a product I truly believe in."