Hy-Brid Lifts names territory managers
By Lindsey Anderson28 May 2019
Andy Galle has been named South-Central territory manager for Hy-Brid Lifts. Galle will cover Arkansas, Kansas, Missouri, Oklahoma and Texas, and will focus on continuing the growth and channel development of Hy-Brid Lifts. Matt Ware has come on board as the company's Southeast territory manager. Ware will cover Alabama, Florida, Georgia, Louisiana and Mississippi.
"We look forward to having Andy join our Hy-Brid Lifts sales team," said Terry Dolan, Custom Equipment CEO and president. "His industry experience and territory knowledge will be an asset to our company and our customers."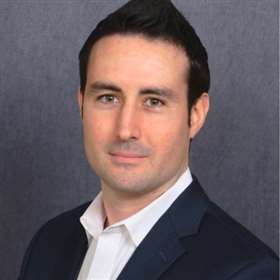 Galle brings 12 years of construction equipment experience to the equipment sales industry. He has a vast knowledge in the mobile elevating work platforms (MEWPs) industry and has worked the majority of his rental career in southwest Missouri.
"I am excited to join the Hy-Brid Lifts team," Galle said. "I am looking forward to this step in my career and am anxious to create relationships with the dealerships and independent rental houses."
"Matt's sales experience and customer first approach will be a valuable asset for our customers in the Southeast," Dolan added. "He will work with our customers and prospects to provide the best possible solutions."
Ware comes from outside of the access industry but brings with him extensive territory and account management experience. He is motivated by the desire to provide the best possible ROI solutions to his customers.
"I am excited to have the opportunity to work for an organization that is this passionate about their products," Ware said. "I am thrilled to start demoing Hy-Brid Lifts for customers in the Southeast region to show the value our team can bring to their business."