Hybrid Power Hire growing fleet
By Thomas Allen27 August 2020
UK-based battery energy storage rental specialist Hybrid Power Hire is investing in its fleet in response to accelerated demand.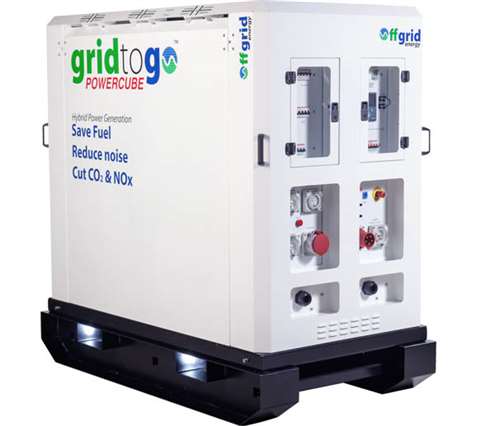 The company has achieved its target of having 30MWh of energy storage available to rent, six months ahead of plan, and has now set itself the goal of growing its fleet to 60MWh by the end of 2021.
The company believes itself to have the largest rental fleet for energy storage in Europe, in terms of both capacity and number of units.
Danny Jones, Technical Director, said, "The unexpected and significant increase in demand from the EV [electric vehicle] charging sector has accelerated growth."
He added, "The looming introduction of Stage V emissions standards and the announcement that the UK's red diesel derogation is to go in 2022, has set the conditions for even faster growth in our sector, right across the EU, than could have been anticipated just two years ago."
Jones said the Covid-19 pandemic has had the effect of boosting the sustainability agenda; "People recognise that their individual efforts can have an immediate impact on reducing carbon footprint and pollution. End customers now understand that being sustainable and reducing cost can be achieved".
The company has revised its growth plans to double the number of units added to its rental fleet each month and, together with sister company Off Grid Energy, is preparing to move to a new 2,800m2 facility to accommodate their expansion plans.
The goal to exceed 60MWh in its rental fleet by the end of 2021 is to be driven by new third-generation product design, said the company, and a trend towards larger systems now that the technology has become more widely accepted.
Established in 2018, Hybrid Power Hire operates specialist re-rental services of energy storage systems used across the construction, events and utilities sectors working with or, in some cases displacing, diesel generators.
The technology was said not only to reduce carbon and noise emissions but also to save on costs by reducing fuel consumption.