Hybrid power: No 'one size fits all'
By Katherine Weir10 January 2020
Environmental concerns and engine exhaust emission regulations across the globe have helped to boost the profile of electric and hybrid engines. To satisfy these regulations, as well as improve efficiency and keep an eye on the bottom line, manufacturers are quickly learning that there is no one power solution that fits all machines.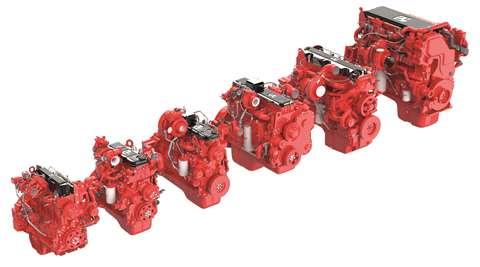 Cummins' performance series includes full-electrification, ultra-clean diesel and hybrid power
While recognition of the potential of these powertrains is on the rise, there are those in the industry that still need convincing that investment in this area will yield positive results.
For construction, the choice of power solution rests on original equipment manufacturers (OEM) equipment design and customer requirements, duty cycle and cost.
Regarding the pros and cons of hybrid engines in the construction sector, Steven Nendick, marketing and communications director for off-highway at Cummins, said, "Hybrid systems have been proven in on-road applications; cars, buses and truck, but have only had a minor impact in the construction industry so far.
"Their key benefit is the ability to pair up a smaller diesel engine with a hybrid driveline to save fuel costs, servicing costs and reduce overall emissions (NOx, PM and CO2). The challenge is the additional cost of the technology. There must be a justified business case to recover this cost. It has been largely supported by government subsidies for on-road but there isn't a similar strategy for off-road."
The US-based power solutions company says that there is no 'one size fits all' power solution for the global construction sector. Cummins' range includes full-electrification, ultra-clean diesel and hybrid power, with almost US$1 billion invested each year to develop the portfolio further, Nendick states.
The company has made a number of acquisitions to gain expertise in battery technology, hybrid and electric drivetrains such as Brammo, Johnson Matthey Battery Systems and Efficient Drivetrains. More recently, Cummins acquired Hydrogenics and signed an agreement with Hyundai Motors in South Korea to look at the use of fuel cell technology.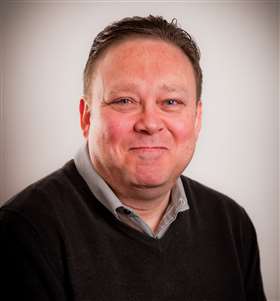 "Hybrid solutions do offer the benefit of energy capture from braking (dump truck or wheeled loader) or movement of the cab (excavators), enabling the equipment to work more efficiently," Nendick said.
"A series hybrid, as per Cummins Hybrid Power Plug-in (HPP) system displayed at Bauma 2019, has the option of running on ultra-clean diesel for heavier duty cycle tasks, or areas with limited charging capability, as well as switching to electric power for work in ultra-low emission zones or where lower noise is needed. It marries a Stage V Performance Series F3.8 Cummins diesel engine with a battery and electric motor."
Construction equipment suitability
A key question is: which machines are more suited to hybrid engines? Nendick says that this is largely dependant on the duty cycle of the machine. "While smaller equipment with lower duty cycles provide an opportunity for electrification, current battery technology and charging infrastructure may not suit heavy duty machines.
"Hybridisation is a feasible way to bridge the gap between full-electric and diesel on larger more power-hungry machines, such as larger excavators or wheeled loaders. It offers the power density of diesel, with the option to run on batteries in certain locations that prohibit emissions. Similarly, it offers end-users flexibility when there is no charging infrastructure at the work site."
Another manufacturer embracing hybrid solutions is John Deere Power Systems (JDPS). The company was among the first to introduce electric drive technology in construction and quarry-sized wheeled loaders – it produced the 644K hybrid wheeled loader in 2013 and the 944K hybrid wheeled loader in 2015.
This year, both models (644K and 944K) collectively logged more than one million operating hours in the field. JDPS said this milestone is indicative that electrification is not only 'innovative and effective', but also durable enough to withstand the demands of the off-highway market.
At Bauma, JDPS debuted new electric drivetrain components designed specifically to meet the 'rugged demands' of the off-highway market. Compact, high-speed motors are controlled by power electronics from John Deere Electronic Solutions. The company says that these eMachine components are integrated in various John Deere pump drive and transmission solutions, giving a flexible drivetrain portfolio.
Darrin Treptow, manager of worldwide marketing support at JDPS, said, "We know what it takes to reliably power off-highway equipment – with diesel, electric or hybrid power – and we leveraged that expertise to create solutions to meet our customers' application and business needs."
JDPS' electric motor drive – one of the drivetrain components debuted at Bauma Munich
For selected vehicle applications, single-speed transmission and generator pump drive prototype opportunities will begin before the end of the year. New three-speed transmission prototypes for selected applications will be available from next year.
Alternative power solutions
Germany-based engine manufacturer Deutz used Bauma to present its new range of drive systems for zero-carbon off-highway 'applications of tomorrow'. The company can now offer individual combinations of diesel, gas, hydrogen, hybrid and electrified drives as part of a modular product system.
Michael Wellenzohn, manager of sales, service and marketing at Deutz, said, "We begin by working with our customers to define the parameters, such as performance, load profile and emissions characteristics. We then configure the optimum drive system to meet those specific requirements. The result might be a combustion engine that uses a range of fuels or it might be a hybrid or even an electric drive. We see ourselves as a development partner and systems integrator for our customers."
As well as electrified solutions, Deutz's drive concepts include 'advanced' combustion engines that can run on a carbon-neutral basis by using hydrogen and other alternative fuels. The company explains that hydrogen and 'e-fuels' (synthetic fuels based on renewable electricity) are carbon-neutral because they do not extract any new carbon and because the energy sources used are sustainable.
The engine manufacturer said it aims for 1.74 million tonnes of CO2 savings per year, in correlation with a 5-10% revenue share with electrified drive systems by 2022.
New hybrid technology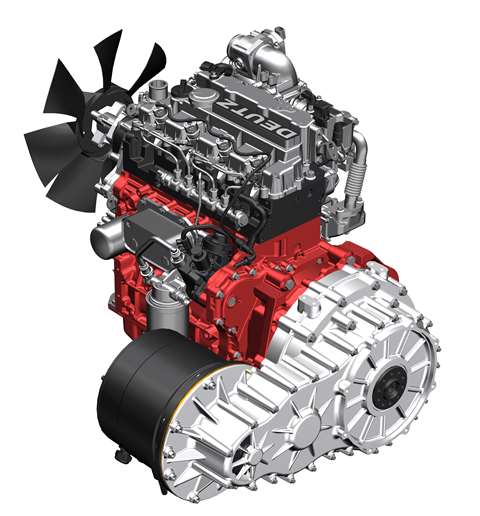 Continuing the 2019 hybrid trend, UK-based Perkins offered new hybrid technologies for three of its engines adapted to meet the specific needs of construction machines. This follows what the company says is a significant investment in hybrid engines and electrification research.
The hybrid-electric, hybrid-mechanical and hybrid-hydraulic power technologies complement Perkins' existing 0.5 to 18 litre range of diesel engines, which the company says ensures OEMs and their customers benefit from machines that are more productive, quieter and have lower fuel consumption.
Matt Coleman, product director at Perkins, said, "Our research programmes into future power trains have focused on both fundamental technologies such as battery ruggedisation, and on system integration. We find ourselves in an excellent technology leadership position to help our OEM partners develop the machines of tomorrow."
Perkins has created the Expanded Offering Team to provide the close technical collaboration required to meet customers' needs.
Tom Nankervis from Perkins' Expanded Offering Team, said, "Some hybrids have the capability to run with zero emissions, which can be valuable when travelling through an occupied building to get to a job site. Hybrids can also help to downsize the engine and this in turn can reduce noise levels around the job site. In applications where diesel costs are significant, hybrids can be used to reduce the overall fuel bill by up to 20% based on the application."
In terms of what machines would be best suited to a hybrid engine, Nankervis says that machines with varying load profiles make good candidates for hybridisation, such as wheeled loaders.
Coleman at Perkins says that access to millions of hours of machine operating data has identified that the operating cycles of real construction machines varies from one application to another, and as machine size increases.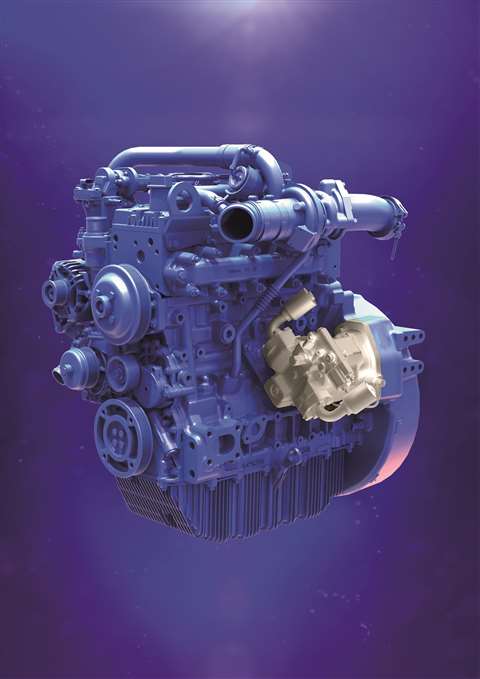 "There isn't one solution that fits all machines," says Coleman. "Perkins is establishing itself as an integrator with multiple hybrid and electric power technologies. The difference between off-highway machines in operating conditions means that there is limited, if any, value in technology transfers from other sectors such as automotive, truck or marine."
Perkins is offering hybrid and electric technologies across its EU Stage V power range from 6 to 470kW.
Looking to the future of hybrids, Nankervis commented, "The adoption of hybrids will be driven by economics. We can see some specific subsets of the major applications moving to hybrids such as wheeled loaders in bulk material loading applications and telehandlers shuttling loads between operations."
As the development of battery power density and capacity improves then, providing the cost continues to decline, hybrid power solutions will only increase in popularity. With diesel engines also becoming more efficient, cleaner and powerful than ever before then those choosing how to power their equipment are becoming spoiled for choice. 
European electrification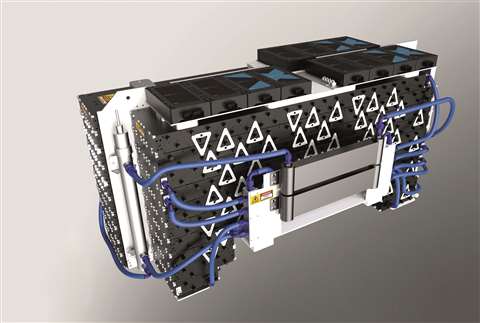 Taiwanese battery technology specialist Xing Mobility has signed a distribution agreement with EST-Floattech, to bring its advanced powertrain solutions to construction and mining markets in Europe.
 Xing, founded in 2015 by former NASA and Tesla engineer, Azizi Tucker, released its immersion-cooled battery system in 2017, demonstrating that its concept of submerging lithium-ion cells directly in engineered fluid can enable continuous high-discharge power output, improve battery life and increase stability.
The company says its patented modular format also allows its battery packs to be stacked and interlocked into any shape and size. Xing will supply its battery packs to EST-Floattech, which will promote, distribute and service them throughout Europe.
The two companies say the rapid deployment and fast prototyping capabilities of Xing's modular technology will be instrumental in enabling the partnership to deliver electrified fleets to industrial equipment manufacturers in accordance with market demands.