Hybrids on Ruthmann launch list
By Euan Youdale10 April 2018
Ruthmann is set to launch hybrid truck mounts in the coming month and releases a picture of its 90m truck mount, set to be launched at Intermat.
The pair of machines will be part of Ruthmann Italia's lower specification Ecoline of truck mounts. the 16m and 18m working height Ecoline 160 Hybrid and Ecoline 180 Hybrid will be first shown at Platformers Days, taking place in Germany this September. Pictures and more details will not be available until later in the year.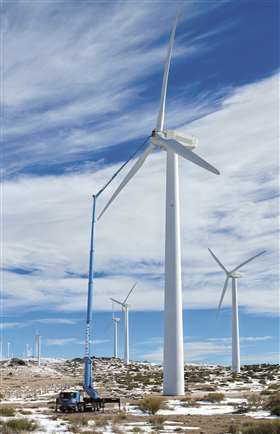 They will follow another launch in the manufacturer's premium line at Intermat, taking place later this month. As previously reported, Ruthmann will launch its 90m working height Sky Performance Steiger T 900 HF at the show. Ruthmann has also released a new picture of the unit.
The key feature of the model is its dual concept design, which the manufacturer describes as groundbreaking and enhances the range of application possibilities and with it, the utilisation rate. The T 900 HF has the same functions as other truck mounts in this working height range, said the company. In addition, as with models in the smaller series, the boom system can be raised intermittently. This greatly increases the application range.
The machine has about 39m lateral outreach, the manufacturer's Highflex (Rüssel) jib, with a 220° swiveling range. It is mounted on a 5-axle chassis with 48 tonnes - 52 tonnes gross vehicle weight, which means less logistical planning and costs.
Find out more about the T 900 HF at the show.