Hyva SA merges with Lift & Shift SA
By Leila Steed28 June 2019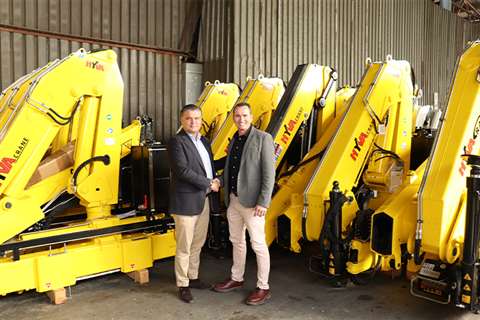 Transport solution company Hyva Southern Africa has merged with Lift and Shift (South Africa).
The new company will be known as Hyva Southern Africa and will offer tipping solutions, container handling, waste management and cranes in South Africa and other African countries south of the equator.
Commenting on the merger, Martin Kolkman, Hyva International and WE-MEA vice president, said, "In becoming a truly global company, much of Hyva's success has come from emerging markets. Southern Africa presents the opportunity to continue this successful growth and this is a demonstration of Hyva interest in investing in this important area. We will be working to increase the footprint of Hyva through new and existing sales and service dealerships which will have access to the full Hyva product portfolio."
Hyva, which celebrates its 40th anniversary in 2019, said the merger would help broaden its product offering in Africa. Products such as aerial platforms and side lifters for shipping containers, which are currently sold by Lift & Shift, will be added to its lines as a key part of catering to customer needs in Africa.
Located in Johannesburg, South Africa, Hyva Southern Africa will be headed up by former Lift & Shift managing director, John Henry Bowman. Bowman said, "The merger of Lift & Shift and Hyva will allow the new company to become an even stronger local organisation, to ensure that we deliver reliable, durable and cost-effective solutions which are appropriate to the specific requirements of this evolving countries."