ICUEE PREVIEW: It's demo time!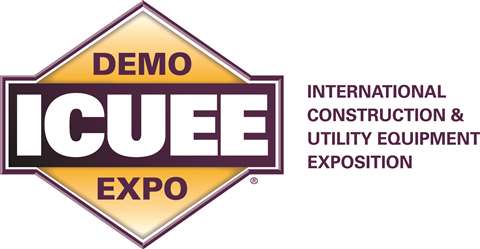 Event details
What: The International Construction and Utility Equipment Exposition (ICUEE)
When: Tuesday, October 3. 8:30 a.m. – 5 p.m.
Wednesday, October 4, 8:30 a.m. – 5 p.m.
Thursday, October 5, 8:30 a.m. – 2 p.m.
Where: Kentucky Exposition Center in Louisville
KHL's booth: Indoor area – 4002
For more information: www.icuee.com
The International Construction and Utility Equipment Exposition (ICUEE) 2017 has surpassed its previous exhibitor size record, jumping up three acres this year to 28 for the event, set for Oct. 3-5 at the Kentucky Exposition Center in Louisville, KY.
ICUEE currently has 900 exhibitors, 20 percent of which are new to the show, according to organizers. The event will feature specialized exhibit pavilions for fleet management, safety and green utilities, China and Korean exhibit pavilions and the Lift Safety Zone from the National Commission for the Certification of Crane Operators (NCCCO).
New this year will be field classrooms, which are walk-around sessions on the show floor. There are 10, 90-minute sessions that will focus on aerial devices, fleet management, high voltage transmission technology, horizontal directional drilling and vacuum excavation.
There will also be a new behind-the-scenes walking tour on Oct. 3 from 7:30 to 8:30 a.m. in which attendees can receive a comprehensive show overview all before the event starts.
A two-mile Test Drive Zone will highlight on-road equipment and technologies, and the indoor Demo Stage will feature interactive product demonstrations.
"ICUEE comes around only once every two years, and record exhibit space translates to more product innovations on the show floor, so don't miss out," says Tricia Mallett, show director. "We've got plenty of transportation to get attendees around all the lots, a streamlined layout and plenty of rest areas."
There is also a new show planner app which allows attendees to preplan their ICUEE visit. Attendees can also play the ICUEE mobile app game for a chance to win prizes in daily and grand-prize drawings.
The online exhibitor directory, with floor plans, is searchable by company name, type of product or market area, booth number and location on the show floor.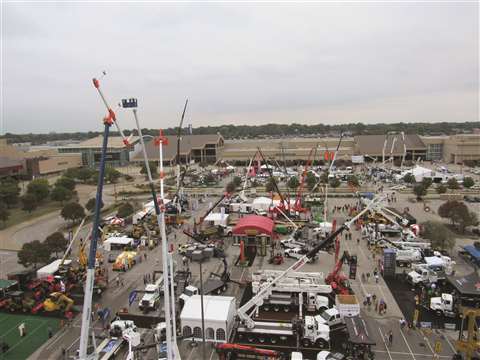 Networking
A number of networking events are set for attendees to attend. An expanded Bourbon, Beer & Bites event on October 5 will feature complimentary tastings of the foods and beverages of Louisville. People can also enjoy the Louisville area with nearly 100 "show your badge" discounts from participating Louisville area attractions, restaurants and retail outlets.
"We know there's so much to see and do during the show; we want to make it as easy as possible for attendees to connect with exhibitors, take advantage of the education options and connect with peers, as well as have some fun at our networking events," Mallett says.
Don't forget to stop by KHL's booth at the indoor area (4002) to pick up the ALH show supplement plus other relevant KHL publications, meet staff and talk shop. Don't forget to read our October issue which will feature a show guide with exclusive information on machines and companies that will be exhibiting.
Select Exibitors
Access, Lift & Handlers magazine4002
Altec IndustriesL165, L365, L366,
K129, L306
Anderson Hydra Platforms Inc4466
Auburn Gear LLC5326
Bigfoot Construction Equipment, Inc.3724
Bronto SkyliftN2054
Buccaneer Rope Company3151
Buckingham Manufacturing Co., Inc.3326,
N1057
Crosby3102
DICA Outrigger Pads3551
Diversified Products2652
DJI/Gresco Technology Solutions5434
Dur-A-Lift Inc.L137
Elliott Equipment CompanyL435
Erickson Incorporated4910
Haverfield Aviation, Inc.N2032
HOT/SHOT Infrared Inspections, Inc.2955
JCB IncK175
KlubbN2225
LineWise by Diversified Products2652
LUBEABOOM4643
Magni Telescopic HandlersN2215
Manitex, Inc.N2019
NESCO RentalsL210
Palfinger North America GroupN2014
Phenix TechnologiesN3101
Plastic Techniques Inc2420
Posi-Plus Technologies IncL455
Ring Power Utility EquipmentL328
Robert Hydraulique Inc1844
RR USA Inc5240
S.D.P. Manufacturing, Inc.N3209
Scanreco North America2319
Scott Powerline & Utility Equipment5010
Setcom Corporation3352
Skylift, Inc.L249
SMF/AeroLiftL346
Socage L119
Tadano Mantis CorporationN2002
TerexL316
Texas Hydraulics IncN2004
Tracked Lifts IncK170
Utility One SourceN3017, L102
Vanair Manufacturing IncL417
VersaliftL116
Waco Boom3140
Xtreme Manufacturing2106, RD1069