Ikusi upgrades display
By Euan Youdale12 June 2014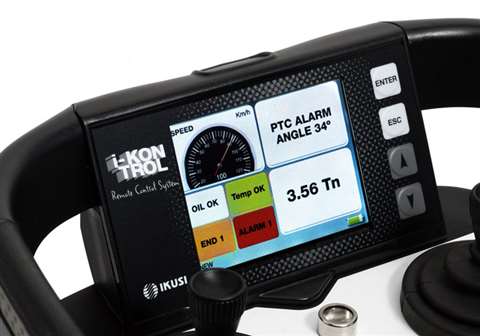 Remote control manufacturer Ikusi is launching the new 3.0 version for TFT/LCD displays of the I-Kontrol range.
It incorporates a new CANopen return that increases significantly the possibilities of visualising the information from a PLC, said the company.
Regarding the text format, information is shown in 4x20 characters, with or without LEDs, or in 2x10 characters with LEDs.
The new display can also present information using different icons that can be chosen from an image galley, in four different formats: 1, 2 or 4 icons on display at the same time. Additionally, 10 characters associated to any of the icons can be typed in.
The company said these features will be available on all I-Kontrol remote controls in the future.