Impact of Covid-19 on road spending
By Thomas Allen28 August 2020
The prospect that governments might invest in infrastructure, including spending on roads, to stimulate their economies following the Covid-19 crisis offers equipment suppliers some hope for future demand. However, Wacker Neuson's Chief Sales Officer Alexander Greschner says the picture is mixed.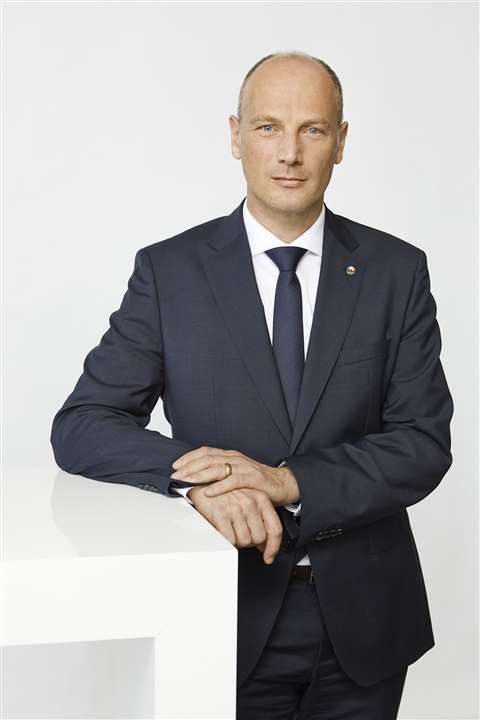 "Roads themselves are something you cannot stop investing in; you have to rebuild, you have to maintain, you have to keep them in shape," says Greschner.
He adds, "In the central and northern European countries, I think there is maybe a bit of a delay, but we know from many customer discussions in the past weeks that the pipeline for roadbuilding is not looking too bad." This is because road projects are often planned far in advance.
However, there is regional variation; "We still see that the southern European countries – being Spain and Italy – are a little bit slower with their initiatives," says Greschner, adding that Spain has done a lot of roadbuilding over the last decade, meaning its road networks are of a high standard.
Italy, he says, remains dependent upon European support because the local government is lacking financial leverage; "And this partly reflects the situation in central eastern Europe where a lot of the countries there are still somehow dependent on supportive funding from Europe," says Greschner.
Meanwhile, outside of Europe, China is going strong, he says; "It was like turning a switch off and then on again; with immediate effect, China was back on stage and projects were resumed. There we think the government will do everything to catch up because they have their five-year plan, with or without Corona."
Speaking about South America, though, Greschner says, "That's probably one of the most difficult situations around the globe right now because there we already had the political issues at the end of last year, followed now by Covid. Obviously, the economic situation there is rather dramatic. So markets like Brazil, Peru and Chile have big question marks right now."
Meanwhile, Greschner is not expecting there to be a strong focus on roads in North America where, he says, "there is a lot of stimulation from the government, but it goes more into the consumer side still".
The full interview with Greschner will be published in the Roadworks feature in the upcoming September issue of IRN.