Indoogoo targets crane companies
By Alex Dahm28 October 2014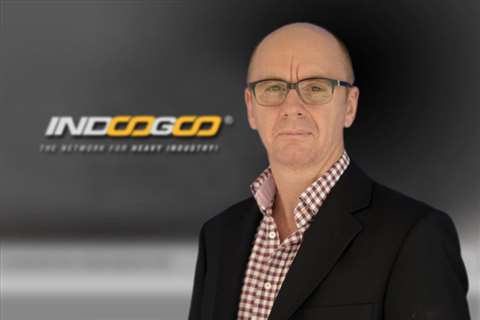 A new heavy industry website, Indoogoo, which combines both trading and social networking, has a particular focus on the crane industry, according to Mark Turner, founder and CEO.
Indoogoo.com is designed as a multi-functional web site to allow users to interact with other site users, to build a network of contacts, and to buy, sell and rent equipment.
Turner's experience includes having a crane trading company. "Over my 15 years in the business I built up over 500 contacts, but on one deal I reached a point where none of my regular buyers were looking to invest," he said. "That's when it hit me that there was still an enormous part of this market that I couldn't reach. But I knew that if I could get connected to them then I'd increase my business opportunities exponentially. So, I decided to create a network that would allow me to grow a trading business. I shut down my own trading operation, wrote a business plan, secured funding and began development. Now we have Indoogoo up and running and trades are already underway."
Indoogoo is in its early stages but its crane presence includes Dozier Crane & Machinery, F&M Mafco, and Cropac who have listed cranes. For onliine networking there is the YardTalk area of the site. Users can post articles, ask questions or otherwise interact with other Indoogoo members.
"We've really created a platform that's going to be the perfect place to discuss, buy, sell, rent and research equipment," said Turner. "Our introduction has gone well so far and in the coming months we will be announcing some more exciting developments that will make Indoogoo the go-to tool for equipment users."