Industry interview: Vermeer
The world today is a very different one from just a few months ago for all sectors of society and business, with construction no exception. However, despite the drastic changes that have occurred in the world due to the Covid-19 pandemic, Doug Hundt, president of industrial solutions at Vermeer, says the company has managed to adapt and maximise the positive.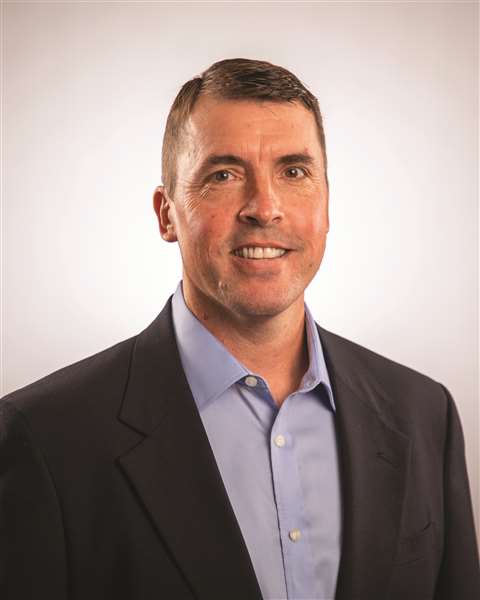 "When we first realised this crisis was real and we needed to move really fast, we developed two goals right away," he said. "Number one, we wanted to make sure we're protecting our people as best we can. Number two is to continue to take care of and support our dealers and our customers.
"We've really galvanised around those two goals, and all our actions since then have been focused on keeping those two objectives in mind. We are a company that is privately held, and we've been in business for over 70 years. We not only have operations throughout the US but also around the world," he says before adding with a nice touch of understatement that the situation has been, "Quite dynamic."
Equipment maintains critical infrastructure
Vermeer is a well-known manufacturer of equipment for many industries, most of which have been deemed 'essential' by the US government.
"We primarily serve markets such as agriculture, underground utility, construction, tree care and recycling. And then we have a group called special excavation," Hundt explained. "We're fortunate most of what we do – our products and the markets we serve – has been deemed essential business by the government. Once we understood that, we knew we had to keep going."
He continued, "Where we see the biggest negative impact has been on products that are tied more to consumer spending. As people are locked down in their homes there's been a lot of pull back in spending, which is completely understandable. But on the flip side, both our agricultural business and our underground utility business have continued to be quite strong.
"Our underground construction products are in the hands of our customers every day, building out the 5G network and the electric grid, gas and associated distribution of energy. We're also doing solar and a lot of renewables. Those industries continue to do well."
Hundt notes that with so many people working and attending school from home, there's been a significant increase in the demand on digital infrastructure.
"Every day our directional drills and our utility trenchers and our utility plows will doing network build-outs, maintenance, creating new connections and adding on new capacity," he said.
"We're proud of our dealers – who are also deemed to be an essential business – because they are figuring out how to operate in this new normal to keep our customers going. More than ever, the uptime of the equipment is so critical to get this work done. Our dealers are focusing on that to make sure our customers have the parts, the service and the support they need to continue to run and maintain the critical infrastructure that we so depend on in our daily lives."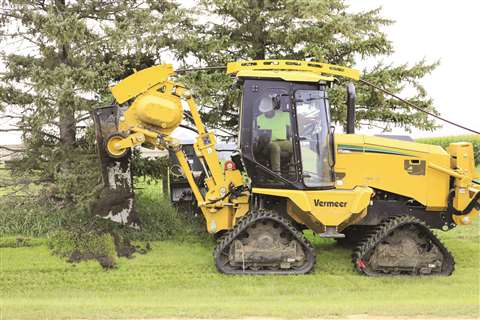 Protecting people
As essential businesses, all Vermeer dealers are up and running and focusing on giving maximum care with minimal contact.
"They have adapted to having the least person-to-person contact as possible," Hundt explains. "Customers may be picking up more parts from the parking lot of the dealership for example, or road service vehicles that are on the job sites. They will adapt new protocol to make sure they're doing appropriate social distancing. And then of course, there's a lot of preventive work going on, like cleaning and safety checks on our people."
At the outset of the crisis, Hundt said Vermeer put together a response team that developed a game plan and specific actions to prevent the virus from infecting Vermeer personnel on the job.
"We've been very successful with that so far. We have over 800 of our office people now working from home and they're adapting to a new normal. We're staggering our shifts so we don't have overlap of shifts coming in. And we've most recently adopted temperature checks every day for people coming onto our campuses."
Hundt points out that Vermeer is no stranger to crisis. "We have a history of surviving, everything from the dot-com bust in the early 2000s, to the Great Recession in 2008 and 2009. And then most recently, two years ago, we had a tornado at our campus," he recalled.
"Through those experiences, we've become quite accomplished at responding to crisis; trying to deal with reality, but getting to the heart of what needs to be decided and acted on very quickly. So we're fortunate to have, I guess in hindsight, some experience around that."
Adapting for the future
When asked if he sees customers' needs changing post pandemic, Hundt said he anticipates at least core needs staying the same.
"What our customers are looking for is maximum productivity and maximum uptime and the best service that we can provide to them," he said. "That certainly will stay the same, but there will be some creativity that needs to come into play to make that happen in this different environment. We're also offering new finance programs, for example. Our customers' business cycles may change or be delayed, so we want to make sure we're there to support them."
Like all manufacturing companies, Vermeer is battling the constantly shifting sands of a pandemic, but it's not the only challenge it's facing.
"Where we've actually seen the most impact has not been due to Covid-19, but to the steadily dropping price of oil," Hundt said. "For some of the products we manufacture, such as pipeline drills and bigger trenchers, there's been a lot of a change. That certainly is where we've seen the most degradation in a market."
Going back to the positives though, and he continues that, "Where we're most bullish on continued demand and continued work is both in our utility and our agricultural sectors. We've been in those markets for a long time and we think the essential work that both of those segments support will continue."
The question of whether business will go back to 'normal' is one being asked by many as the Covid-19 crisis continues, but the answer remains unclear.
"We're still early on in this pandemic, and we believe things will become much clearer to us perhaps in 30 days, maybe even longer than that," Hundt said. "Meanwhile, our theme is to focus on what we can control and impact and not fear what we can't control."
He continues, "Certainly we're having to take some short-term actions with pulling back a bit on some discretionary spending and making sure we're protecting our people, but that doesn't stop our mindset around continuing our longer-term investments, such as new product development and ways we can improve our business.
"The fact that we can have 800 or more people working off site very efficiently and very productively is a testament to the investments we've made in telepresence. Those are the things we think about and continue to act on while keeping the long-term view in mind."