Infinity beckons for expanding SRC
SRC Aggregates has opted for Infinity Screens in newly commissioned plant from CDE, the leading wet processing company, and is set to upgrade its existing plant with the addition of the patented product.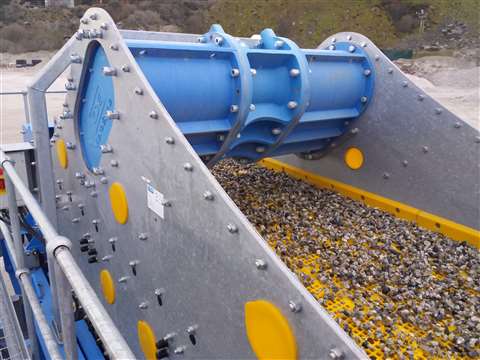 Family-owned SRC has been a CDE customer for around 10 years and has recently ordered two new CDE plants to add to its existing five.
The largest of these ­– a 135 t/hr turnkey operation to be installed in Colchester, United Kingdom – will incorporate five screens.
CDE launched its Infinity range after securing a global patent for the construction of the screen sidewalls. The range has been a significant success, with customers described as valuing the durability and prolonged operational life of the products. This results from their construction, with no welds in the sidewalls, which CDE says makes them fundamentally different from other screens available.
Oliver Rees, managing director of SRC Aggregates, said: "One of our existing plants incorporates two CDE H2-60 horizonal sizing screens from the range which we have been extremely impressed with, in part because of the Trilogy side wall design which is lighter and enables a more efficient transfer of energy to the material.
"The energy and motion of the screen also produces a cleaner and better-graded material."