Infrared detects hot and cold spots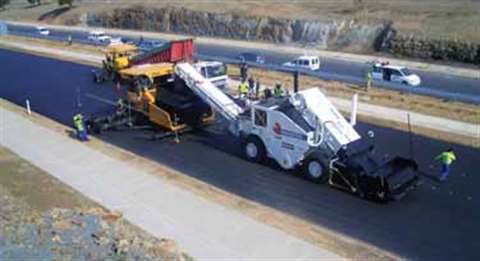 Awareness of and concern over temperature segregation, or hot and cold spots in the mix has recently increased in the EU, according to Roadtec.
In response the company tested their Roadtec Shuttle Buggy Material Transfer Vehicles (MTV's) as a tool to prevent this phenomenon, which can result in varying densities in the finished pavement and ultimate pavement failure at the cold spots, a spokesman said. As a result 12 MTV's were shipped from the US to Europe in 2006, the spokesman added.
He said, "Infrared camera technology clearly shows temperature segregation, one of the causes of future pavement failure, during paving."
John Walton, international sales director for Roadtec travelled to Europe last year to show road builders exactly what was going on in terms of temperature segregation in the mix. "They couldn't believe their eyes," he said.